Simulations List
Here is a list of the best life simulation games, that we found online. These 3D games simulate real life, where you can have a boyfriend, a family, a baby, a house and more! You can take care of your kids or get a job, or spend your time socializing with your roommates. These games are best suited for girls, especially because many of these games are like The Sims. If you're only looking for games where you can have a baby, check out Virtual Baby Games.
8.5
February 10, 2017 -
The Cave is a dark and sensational game that will have you going through puzzles and stories that will keep your mind running. With seven characters and plenty of puzzles, this game will keep you… Read More »
7.9
February 9, 2017 -
Stardom: The A-List is a great game for any person who dreams of the celebrity lifestyle. This gives you the chance to work, schmooze, flirt, and move your way to the top, becoming an A-Lister… Read More »
8.0
January 24, 2017 -
In this fantastic game you will not only be able to build your city from the ground up but you will also be running it too. You will be making all of the decisions and… Read More »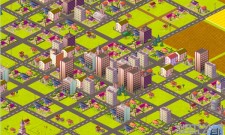 6.5
January 24, 2017 -
Wouldn't it be cool if you have your very own mini city? You would be the sole reason for prosperity in your city and you would be able to say what goes. Sounds like fun,… Read More »
8.6
January 24, 2017 -
Playing My Free Farm takes you to a world where gardening and growing are your life. You are going to be able to garden various types of plants while you grow the animals for animal… Read More »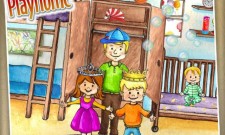 6.9
January 22, 2017 -
You will experience a whole new way to play doll house with My PlayHome. This game was designed by parents and will help to develop imagination as well as allow children to play while acting… Read More »
7.8
January 22, 2017 -
Building a massive, successful city is difficult in real life, but exciting in My Virtual City. This gives you the chance to create something that shows others more about you, all while having fun on… Read More »
8.4
January 19, 2017 -
Underworld War throws you into a world of vampires and battles. You are going to be fighting against other inhabitants of the underworld, trying to survive and do more with life. As you go through… Read More »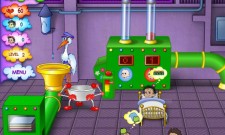 7.3
January 19, 2017 -
A story that is commonly told to children about where babies come from is that they are brought by storks. Baby Blimp revolves around that cute children's tale. It is a time management game in which… Read More »
8.5
January 17, 2017 -
If you are a fan of magic and love to play games that have magic in them then this is just what you have been looking for. Upologus is a fun game that will keep… Read More »
Bonus Featured Games

8.1
Virtual world, full of gaming lounges where you can walk around making new friends, interacting and playing mini games.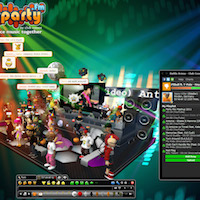 9.2
Explore, Chat, Dance - this virtual world is sooo much fun! Dress up your 3D Avatar. Create and decorate your 3D chat rooms. Play games. Join in!
');/*]]>*/