Simulations List
Here is a list of the best life simulation games, that we found online. These 3D games simulate real life, where you can have a boyfriend, a family, a baby, a house and more! You can take care of your kids or get a job, or spend your time socializing with your roommates. These games are best suited for girls, especially because many of these games are like The Sims. If you're only looking for games where you can have a baby, check out Virtual Baby Games.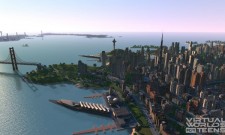 8.2
August 12, 2012 -
You will be creating extravagant and amazing cities when you jump into the virtual builder game of Cities XL Platinum. This game is seriously a must have for your gaming collection as you will fall… Read More »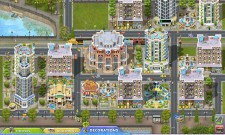 8.1
August 12, 2012 -
Who would not want to be richer? Since Be Rich became the go to real estate game, this sequel has all the pomp and glamour you would expect and more! You will discover so much… Read More »
8.4
July 31, 2012 -
Take your Sims experience to a new and freaky level with The Sims 3 Supernatural. This game offers so much more than the line has in many years. Brining imaginations to life, this supernatural world… Read More »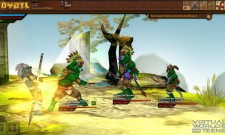 9.1
July 24, 2012 -
A game of adventure! Let's create the ultimate character to venture out through the long lost ruins and explore the underground tunnels as well as combing the large fields! This awesome game is based on… Read More »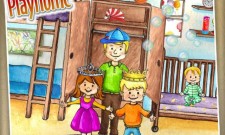 6.9
July 22, 2012 -
You will experience a whole new way to play doll house with My PlayHome. This game was designed by parents and will help to develop imagination as well as allow children to play while acting… Read More »
7.8
July 21, 2012 -
This game adds a fun new twist to the many business management games already available creating a new and unique game for game lovers. My Shops will allow you to manage a variety of shops instead… Read More »
8.0
July 15, 2012 -
If you are a fan of Temple Run 2, then you are in for a world of adventure with Temple Run Oz. This version of the popular iPad and iPhone game combines the action of… Read More »
8.4
July 12, 2012 -
If you are looking for a fun game that involves solving mysteries and working your way through clues to unfold the story than Time Tribe is the perfect game for you. Time Tribe is an… Read More »
8.5
July 10, 2012 -
By now, you've been around the virtual online gaming world for a while, and you probably think you've done it all. But what if we told you that there's a 5 series (and possibly more… Read More »
7.8
June 29, 2012 -
Most games that have you caring for a tribe are really much the same. They give you some people and you have to build everything up, but Wild Tribe is different. This game offers you… Read More »
Bonus Featured Games

8.1
Virtual world, full of gaming lounges where you can walk around making new friends, interacting and playing mini games.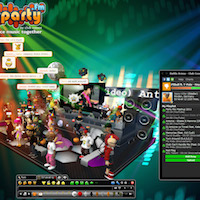 9.2
Explore, Chat, Dance - this virtual world is sooo much fun! Dress up your 3D Avatar. Create and decorate your 3D chat rooms. Play games. Join in!
');/*]]>*/