Pet Worlds List
Are you looking for some fun animal games with cute pets? Here is our list of best virtual worlds with cute dogs, cats and other furry animals. The most famous game on this list is Howrse, also Animal Jam and Pet Party are very popular as well. Go ahead, adopt a little virtual puppy or a kitten, and feel their love! You can feed them, dress them, play with them and much more. If you run out of games here, please visit our sister site Pony Macaroni where we list all horse and pony games for you. In addition, we included a few games, in which you have to take care of a Virtual Baby. For more games like that, please refer to Games Like Baby Dow. Enjoy!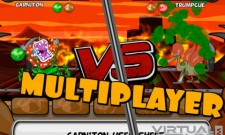 7.2
November 18, 2012 -
Capturing pets in TeraPets is more exciting than you might think. Part of this is because of how many there are. As you explore the game, you are going to come across a lot of… Read More »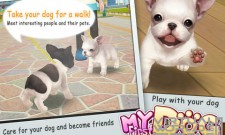 7.6
November 18, 2012 -
Owning a dog is a lot of work, but it does not have to be stressful. If you cannot own a real dog or do not want the responsibility, you can own a virtual one…. Read More »
8.5
November 18, 2012 -
Mini Pets makes caring for pets a lot more exciting than it has ever been. You have the chance to build and maintain your very own shelter, which can be accomplished with the assistance of… Read More »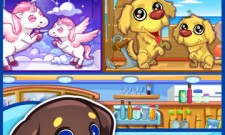 8.4
November 18, 2012 -
If you think animals are cute, then Tap Pet Hotel is definitely your pick. In this iPhone and iPad friendly game designed by Pocket Gems, you become a hotelier with a difference. Your swanky hotel… Read More »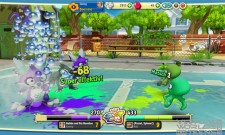 8.4
September 18, 2012 -
This monster game is different from others that you may have played. If you love cute furry little beasties then you will absolutely love this game as well. This is a free online game that… Read More »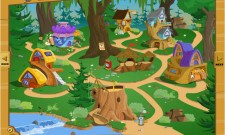 8.0
August 12, 2012 -
In a world of exploration and adventure you will find the Cackleberries. This amazing virtual world offers so much fun and excitement that you will not even notice the amount of learning that is taking… Read More »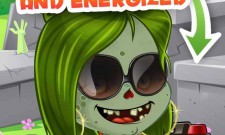 7.9
July 31, 2012 -
Zombies seen like you have never seen them before, they are cute! An excellent game created to play on your iPhones and iPod Touches! When you download your new app to your phone you will… Read More »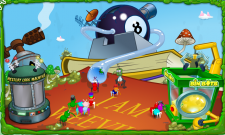 8.0
May 11, 2012 -
Bin Weevils is an online world in which you can direct your weevil through "The Bin". You will be able to personalize your weevil and play mini games as you take it through different areas… Read More »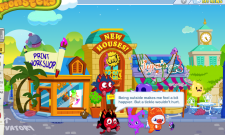 8.3
May 9, 2012 -
An awesome, fun and entertaining game created for children to enjoy being involved with their own education! The Moshi Monsters game was created as a whole new way to approach education and make it fun… Read More »
8.3
May 9, 2012 -
Happy Pets, a game about owning your very own pet! Have you ever wondered what it would be like to have your very own dog or cat? Do you know what you will have to… Read More »
Bonus Featured Games

8.1
Virtual world, full of gaming lounges where you can walk around making new friends, interacting and playing mini games.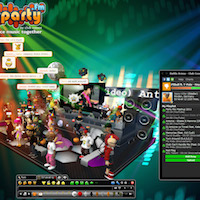 9.2
Explore, Chat, Dance - this virtual world is sooo much fun! Dress up your 3D Avatar. Create and decorate your 3D chat rooms. Play games. Join in!
');/*]]>*/