Pet Worlds List
Are you looking for some fun animal games with cute pets? Here is our list of best virtual worlds with cute dogs, cats and other furry animals. The most famous game on this list is Howrse, also Animal Jam and Pet Party are very popular as well. Go ahead, adopt a little virtual puppy or a kitten, and feel their love! You can feed them, dress them, play with them and much more. If you run out of games here, please visit our sister site Pony Macaroni where we list all horse and pony games for you. In addition, we included a few games, in which you have to take care of a Virtual Baby. For more games like that, please refer to Games Like Baby Dow. Enjoy!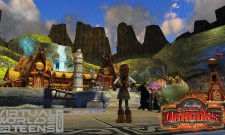 8.5
June 18, 2017 -
Fans of the hugely successful animated film How to Train Your Dragon will want to play School of Dragons. This game gives you the experience of the movie in a friendly, entertaining package that is… Read More »
7.5
June 2, 2017 -
Fantastic Pets Game: From Kitties and Dogs to Dragons and Unicorns What Is Fantastic Pets Kinect animal training game is what Fantastic Pets is all about.  This game spells kids! kids! kids!  This game is… Read More »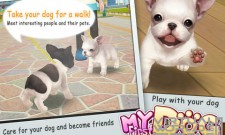 7.6
May 25, 2017 -
Owning a dog is a lot of work, but it does not have to be stressful. If you cannot own a real dog or do not want the responsibility, you can own a virtual one…. Read More »
7.3
May 22, 2017 -
Rescreatu is where you go to create a character and play with virtual pets. It is a large and exciting virtual pet game with a lot to offer. From the various ways for you to… Read More »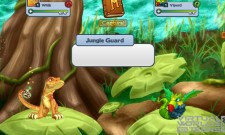 6.9
May 11, 2017 -
Become the hero and save the world in Volcano Island. The people need your help here, and you are going to make sure that everyone is safe. You are going to do this with the… Read More »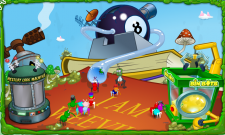 8.0
May 11, 2017 -
Bin Weevils is an online world in which you can direct your weevil through "The Bin". You will be able to personalize your weevil and play mini games as you take it through different areas… Read More »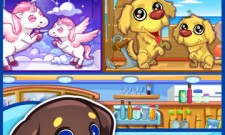 8.4
May 9, 2017 -
If you think animals are cute, then Tap Pet Hotel is definitely your pick. In this iPhone and iPad friendly game designed by Pocket Gems, you become a hotelier with a difference. Your swanky hotel… Read More »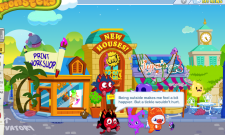 8.3
May 9, 2017 -
An awesome, fun and entertaining game created for children to enjoy being involved with their own education! The Moshi Monsters game was created as a whole new way to approach education and make it fun… Read More »
8.3
May 9, 2017 -
Happy Pets, a game about owning your very own pet! Have you ever wondered what it would be like to have your very own dog or cat? Do you know what you will have to… Read More »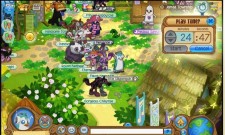 8.7
April 14, 2017 -
National Geographic's Animal Jam game features a vibrant, colorful world, where you can adopt a pet, and live a virtual life through your pet's experiences. Animal Jam has more than 1 million registered members. When you'll enter the… Read More »
Bonus Featured Games

8.1
Virtual world, full of gaming lounges where you can walk around making new friends, interacting and playing mini games.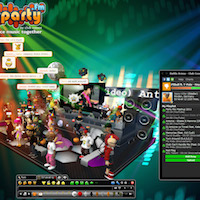 9.2
Explore, Chat, Dance - this virtual world is sooo much fun! Dress up your 3D Avatar. Create and decorate your 3D chat rooms. Play games. Join in!
');/*]]>*/