Pet Worlds List
Are you looking for some fun animal games with cute pets? Here is our list of best virtual worlds with cute dogs, cats and other furry animals. The most famous game on this list is Howrse, also Animal Jam and Pet Party are very popular as well. Go ahead, adopt a little virtual puppy or a kitten, and feel their love! You can feed them, dress them, play with them and much more. If you run out of games here, please visit our sister site Pony Macaroni where we list all horse and pony games for you. In addition, we included a few games, in which you have to take care of a Virtual Baby. For more games like that, please refer to Games Like Baby Dow. Enjoy!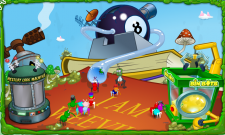 8.0
May 11, 2017 -
Bin Weevils is an online world in which you can direct your weevil through "The Bin". You will be able to personalize your weevil and play mini games as you take it through different areas… Read More »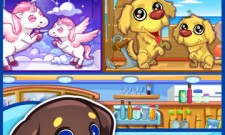 8.4
May 9, 2017 -
If you think animals are cute, then Tap Pet Hotel is definitely your pick. In this iPhone and iPad friendly game designed by Pocket Gems, you become a hotelier with a difference. Your swanky hotel… Read More »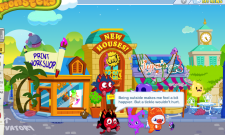 8.3
May 9, 2017 -
An awesome, fun and entertaining game created for children to enjoy being involved with their own education! The Moshi Monsters game was created as a whole new way to approach education and make it fun… Read More »
8.3
May 9, 2017 -
Happy Pets, a game about owning your very own pet! Have you ever wondered what it would be like to have your very own dog or cat? Do you know what you will have to… Read More »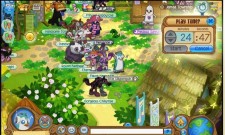 8.7
April 14, 2017 -
National Geographic's Animal Jam game features a vibrant, colorful world, where you can adopt a pet, and live a virtual life through your pet's experiences. Animal Jam has more than 1 million registered members. When you'll enter the… Read More »
7.4
March 29, 2017 -
Creature Breeder is a new simulation game that is available to play for free online. The main feature of Creature Breeder allows you to create your own virtual farm and breed a wide variety of… Read More »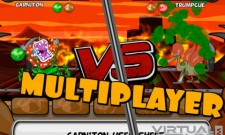 7.2
March 27, 2017 -
Capturing pets in TeraPets is more exciting than you might think. Part of this is because of how many there are. As you explore the game, you are going to come across a lot of… Read More »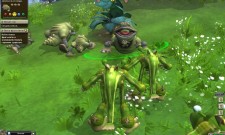 8.5
March 20, 2017 -
Spore from Will Wright, who is popular for The Sims is supposed to be a big deal. The hype about it is immense because it took about six years to develop it. So has it… Read More »
7.6
March 18, 2017 -
Do you love dogs? Have you always loved the idea of adopting a dog? Well, you will love this free online dog game for sure then! Dogzer allows you to breed your own virtual dog!… Read More »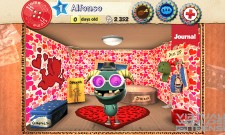 8.0
March 18, 2017 -
The Beasties: Hello World will give you the opportunity to control your very own monsters. They are Beasties, a wonderful group of creatures that all differ from one another. They already have their own unique… Read More »
Bonus Featured Games

8.1
Virtual world, full of gaming lounges where you can walk around making new friends, interacting and playing mini games.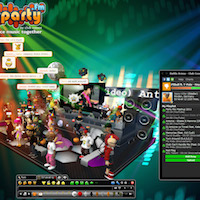 9.2
Explore, Chat, Dance - this virtual world is sooo much fun! Dress up your 3D Avatar. Create and decorate your 3D chat rooms. Play games. Join in!
');/*]]>*/