Music & Celebrity Games List
Here is a list of best music games and celebrity games for kids and teenagers, that we found online. You can either become a fashion celebrity in one of these celebrity worlds, become a famous singer in a music game, or dance off in a dancing game. If you're looking for games like Movie Star Planet, you have come to the right place. Make movies, create music, dance and become a celebrity – enjoy the games!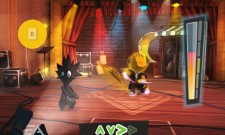 8.2
January 1, 2017 -
This entertaining game will have you jamming down all day or night long. Dance to a fun beat and get down with the awesome rhythmic music that comes with this game. You will be able… Read More »
8.5
January 1, 2017 -
Singing and dancing is fun, but the entertainment is even better when playing SingStar Dance. A big part of this is all that it offers. You can sing and dance along with your favorite hits,… Read More »
8.2
January 1, 2017 -
Singing can be super fun and it can be even more fun when you are doing karaoke with you best friends along with you. Now not everyone wants to sing out in public which is… Read More »
Bonus Featured Games

8.1
Virtual world, full of gaming lounges where you can walk around making new friends, interacting and playing mini games.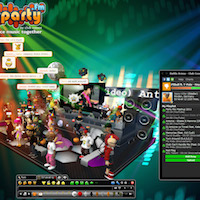 9.2
Explore, Chat, Dance - this virtual world is sooo much fun! Dress up your 3D Avatar. Create and decorate your 3D chat rooms. Play games. Join in!
');/*]]>*/