Music & Celebrity Games List
Here is a list of best music games and celebrity games for kids and teenagers, that we found online. You can either become a fashion celebrity in one of these celebrity worlds, become a famous singer in a music game, or dance off in a dancing game. If you're looking for games like Movie Star Planet, you have come to the right place. Make movies, create music, dance and become a celebrity – enjoy the games!
8.2
January 21, 2017 -
Singing karaoke is easier than ever before thanks to SingOn. This gives you the chance to sing along with your favorite songs in a way that is easy to understand and do. With so much… Read More »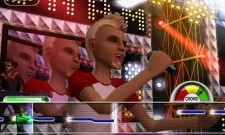 7.5
January 20, 2017 -
Konami has come out with a great singing game called Karaoke Revolution. This game is game puts the Dance Dance Revolution game in its place. You are probably wondering how the game works? Well that's… Read More »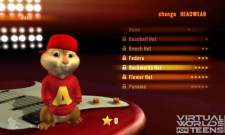 8.9
January 18, 2017 -
Alvin and the Chipmunks is known for its comedy and adorable style. While the cartoons are humorous and entertaining, the new game has taken everything so much further. Alvin and the Chipmunks: Chipwrecked is a… Read More »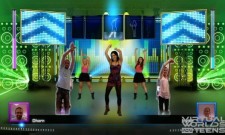 8.3
January 17, 2017 -
Get up and move with Let's Dance, a new and exciting dancing game that gives you the chance to party with friends to some great hits from over the years. You are going to be… Read More »
8.2
January 17, 2017 -
Who doesn't love every single one of the great stars that come from Disney; not to mention, the awesome music that accompanies them? Now you can be a part of the Disney show. Sing your… Read More »
8.3
January 15, 2017 -
SingStar offers karaoke in a way that everyone can enjoy. It is a lot like your basic karaoke game, but with a larger community supporting it through the game itself. You can sing the songs… Read More »
8.2
January 2, 2017 -
The Beatles Rock Band  is a simulated rock band video game. There can be up to 6 players with access to up to 3 controllers at one time. The three controllers consist of a guitar controller… Read More »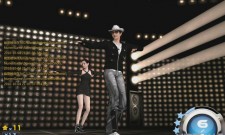 8.3
January 2, 2017 -
MStar the ultimate dance game that you will be able to become a part of an awesome online community! You will have an avatar that is very realistic and it comes in 3D. The backdrop is… Read More »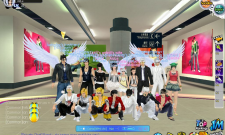 8.6
January 1, 2017 -
What Is HighStreet 5 HighStreet 5 is a free to play online game in which players socialize, dress in the latest fashions and dance together. Players create their own characters and travel around the city… Read More »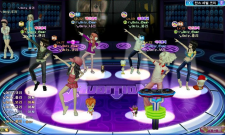 8.7
January 1, 2017 -
If you are a fan of Dance Dance Revolution then you will love Audition, as the gameplay is very similar. To play this game you will use the arrow keys to follow the arrows being… Read More »
Bonus Featured Games

8.1
Virtual world, full of gaming lounges where you can walk around making new friends, interacting and playing mini games.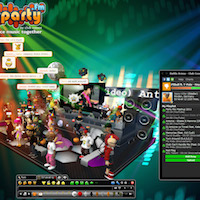 9.2
Explore, Chat, Dance - this virtual world is sooo much fun! Dress up your 3D Avatar. Create and decorate your 3D chat rooms. Play games. Join in!
');/*]]>*/