Music & Celebrity Games List
Here is a list of best music games and celebrity games for kids and teenagers, that we found online. You can either become a fashion celebrity in one of these celebrity worlds, become a famous singer in a music game, or dance off in a dancing game. If you're looking for games like Movie Star Planet, you have come to the right place. Make movies, create music, dance and become a celebrity – enjoy the games!
8.4
February 25, 2017 -
Love Beat is a fun party dance game with catchy music and a large friendly online community. You can use cheerful expression items and social interaction to make friends in the game. Each week, fashion… Read More »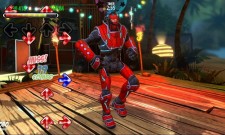 8.0
February 25, 2017 -
What Is Dance Magic Play Station 3 has exclusively released a super unique music game that will pit your dancing abilities against different performers, who will challenge everything from your creative dancing abilities to your… Read More »
8.0
February 20, 2017 -
SingParty karaoke and awesome way to interact with friends and family and have fun while doing it! Karaoke is that game that does not care who you are or how you sing. The SingParty karaoke… Read More »
7.8
February 19, 2017 -
Whether you love to sing in the shower or in the car Singing Superstar is the game for you! Have you ever caught yourself listening to the radio and just break out in singing to… Read More »
8.4
February 19, 2017 -
Almost everyone out there knows who Michael Jackson is and there are hundreds of thousands of people in the world that love his music and always will. Not to mention their love of his dance… Read More »
8.4
February 12, 2017 -
So you love to dance, huh?  Well, that is perfect because Dance Paradise will get you moving and grooving in no time. This awesome dance game is filled with all the jammin' thrills and awesome… Read More »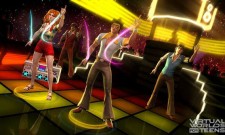 9.2
February 2, 2017 -
Dance Central 3 is one of the most popular dance games out there and a leading dance game franchise. It has beautiful, fluid animations, creative dance routines for beginning dancers and experienced dancers, and the… Read More »
8.3
January 22, 2017 -
Lovers of music games know the Rock Band games. This is a popular option for anyone looking to experience band life virtually, and in a way that is far more entertaining. With the new Rock… Read More »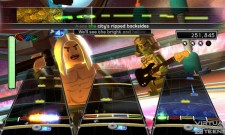 7.9
January 21, 2017 -
Two popular video game franchises have merged to bring us the ultimate experience. Lego Rock Band is game built to take you on a journey to "Build a Band and Rock the Universe". You are… Read More »
8.2
January 21, 2017 -
Singing karaoke is easier than ever before thanks to SingOn. This gives you the chance to sing along with your favorite songs in a way that is easy to understand and do. With so much… Read More »
Bonus Featured Games

8.1
Virtual world, full of gaming lounges where you can walk around making new friends, interacting and playing mini games.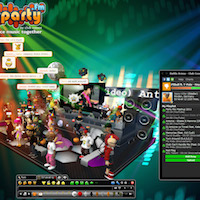 9.2
Explore, Chat, Dance - this virtual world is sooo much fun! Dress up your 3D Avatar. Create and decorate your 3D chat rooms. Play games. Join in!
');/*]]>*/