Music & Celebrity Games List
Here is a list of best music games and celebrity games for kids and teenagers, that we found online. You can either become a fashion celebrity in one of these celebrity worlds, become a famous singer in a music game, or dance off in a dancing game. If you're looking for games like Movie Star Planet, you have come to the right place. Make movies, create music, dance and become a celebrity – enjoy the games!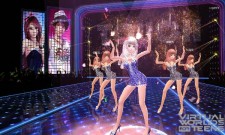 8.4
January 11, 2016 -
Fans of K-Pop, the big Korean idols, or modern Korean dance and life games will want to start playing Touch. It is an exciting game where you can play along to your favorite Korean idols'… Read More »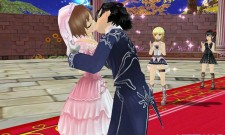 7.5
November 8, 2015 -
Lucent Heart Game Is The Best MMORPG Out There and Free To Play! Lucent Heart is a free to play MMORPG game that surrounds you in an enchanting, absolutely gorgeous world of magic and amazing… Read More »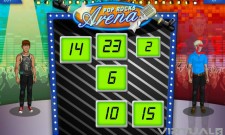 7.2
June 25, 2015 -
Becoming a megastar is everyone's dream. You want to learn how to sing and how to play instruments well, and you want to move your way up in the world as you gain fame and… Read More »
8.3
March 30, 2015 -
No matter what type of vibe you try to pull off, you've spent at least some portion of class fantasizing about being a movie star. So what if you could actually experience it without giving… Read More »
7.8
September 28, 2012 -
Big Time Rush fans are going to find a lot of fun in the new BTR game. You are going to be dancing along with the guys and singing their songs as accurately as you… Read More »
8.3
September 26, 2012 -
Lovers of music games know the Rock Band games. This is a popular option for anyone looking to experience band life virtually, and in a way that is far more entertaining. With the new Rock… Read More »
8.2
September 26, 2012 -
Singing karaoke is easier than ever before thanks to SingOn. This gives you the chance to sing along with your favorite songs in a way that is easy to understand and do. With so much… Read More »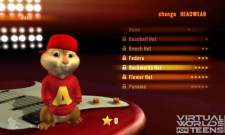 8.9
September 24, 2012 -
Alvin and the Chipmunks is known for its comedy and adorable style. While the cartoons are humorous and entertaining, the new game has taken everything so much further. Alvin and the Chipmunks: Chipwrecked is a… Read More »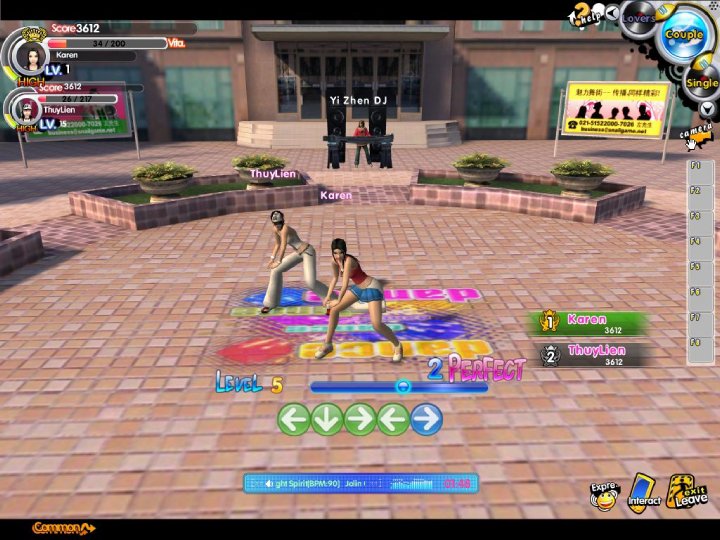 8.4
August 28, 2012 -
Once known as 5Street, ShowUp is an exclusive 3D rhythm dancing game. What makes this game unique is that it offers you  a huge world which you can interact with and explore. You will learn… Read More »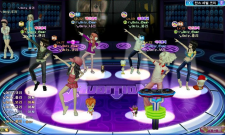 8.7
August 22, 2012 -
If you are a fan of Dance Dance Revolution then you will love Audition, as the gameplay is very similar. To play this game you will use the arrow keys to follow the arrows being… Read More »
Bonus Featured Games

8.1
Virtual world, full of gaming lounges where you can walk around making new friends, interacting and playing mini games.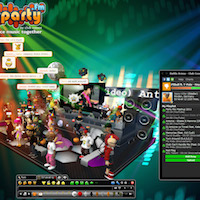 9.2
Explore, Chat, Dance - this virtual world is sooo much fun! Dress up your 3D Avatar. Create and decorate your 3D chat rooms. Play games. Join in!
');/*]]>*/