Multiplayer List
Playing game is fun, and all the more if you are playing it with your friends. A good example of multiplayer game for teenagers is Wizard 101 where you can wave your magic and cast spells against your opponents. If you want to be a buccaneer, you can sail to the seas of Pirate 101. Or join the fantasy world of the mighty heroes in World of Warcraft. Grab your friends and experience the adventure together.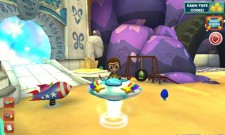 8.3
March 12, 2013 -
Jump Start is a safe destination for children of all ages, even as young as 3. If you want a safe place to learn, explore, and play, this is the right option. It gives you… Read More »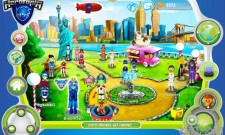 8.0
March 12, 2013 -
Put on that cape and become a superhero in Herotopia. You are one of many superheroes in this world, and you are going to work closely to take down the Bully Bunch. These are a… Read More »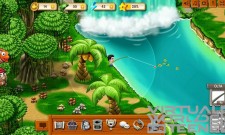 7.8
February 15, 2013 -
Fishao makes fishing an adventure that is like nothing you have ever experienced before. Anyone who enjoys fishing games or fishing in general should check out this massive and amazing game, where you can catch… Read More »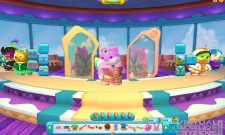 9.0
February 10, 2013 -
Vexa, Queen of the Nix, wants to destroy Spring Bay. Currently, Spring Bay is covered in peaceful animal creatures called Zings. They are happy, minding their own business, but Vexa is not happy with any… Read More »
9.0
January 15, 2013 -
Roblox combines both social networking and mini games to make one fun experience. The games on the site are not created by other developers, but by the players of Roblox themselves. That's right, you can… Read More »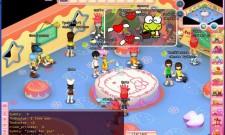 8.7
January 9, 2013 -
Hello Kitty Online (HKO), a 2D MMORPG fantasy game that is created from the Hello Kitty series. This is a non-violent game. The main focus is on crafts and resources for those crafts. Story Line… Read More »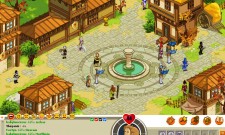 8.1
January 8, 2013 -
Dofus is set in a fun, cartoon-like fantasy world. It features a vast, epic world that has several different warrior classes, PVP based on guilds, and various different modes of play including being a merchant and… Read More »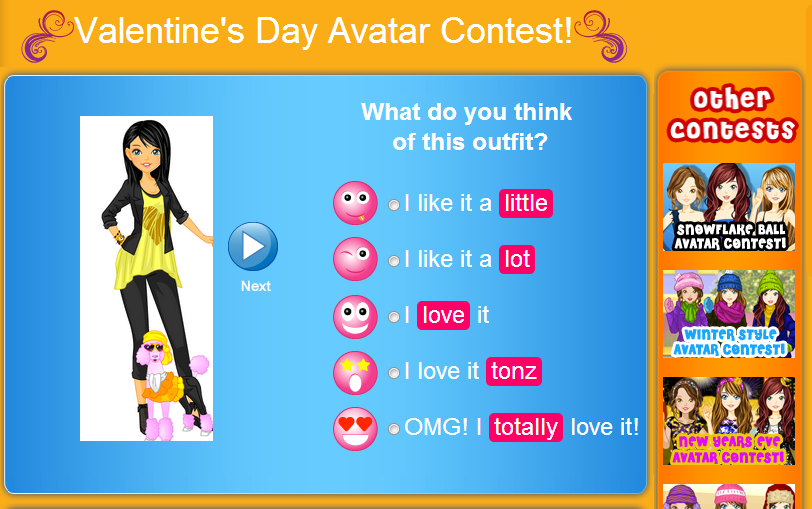 8.5
November 6, 2012 -
It can be hard to find a place online that really speaks to you, and encompasses more than just one thing. After all, how many sites are out there just for girls going gaga over… Read More »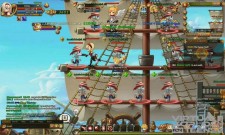 8.1
October 26, 2012 -
Published by R2G Games, creators of Wartune, Dragon Pals and Yitien, Lunaria Story is a wonderful 2D MMORPG combining elements of classic 2D platforms and RPG.  You can perform quests, fight monsters and train pets… Read More »
8.2
October 1, 2012 -
What Is Adventure Quest Worlds Artix, creators of AdventureQuest, have outdone themselves with their newest, 2D MMORPG fantasy game Adventure Quest Worlds (AQ Worlds).  AQ Worlds is an enormous, real time combat game allowing you… Read More »
Bonus Featured Games

8.1
Virtual world, full of gaming lounges where you can walk around making new friends, interacting and playing mini games.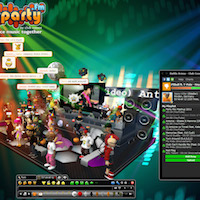 9.2
Explore, Chat, Dance - this virtual world is sooo much fun! Dress up your 3D Avatar. Create and decorate your 3D chat rooms. Play games. Join in!
');/*]]>*/