Multiplayer List
Playing game is fun, and all the more if you are playing it with your friends. A good example of multiplayer game for teenagers is Wizard 101 where you can wave your magic and cast spells against your opponents. If you want to be a buccaneer, you can sail to the seas of Pirate 101. Or join the fantasy world of the mighty heroes in World of Warcraft. Grab your friends and experience the adventure together.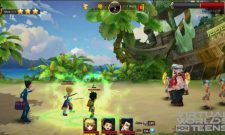 6.4
September 16, 2017 -
Collect all of the best hunters and get into fights in Hunter X Hunter Online. Based on the anime and manga, this gives you all of the characters that you already know and love. You… Read More »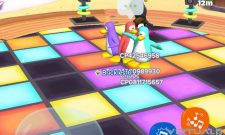 6.5
September 15, 2017 -
Club Penguin Island is the follow up to the immensely popular Club Penguin. Disney updated the game to fit a new audience, and to fit the look and style they now wanted for it. With… Read More »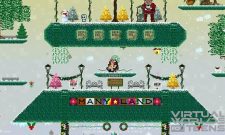 8.9
September 14, 2017 -
A game about invention, creativity, and community, Manyland gives you the chance to manufacture your own adventure and join in with others. This entire world, everything you see, is the work of other players and… Read More »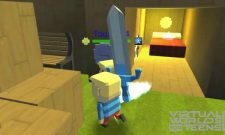 8.5
September 11, 2017 -
The world of KoGaMa goes beyond stories and gameplay. This is about creating, sharing, and letting your imagination flow. It is about building worlds and experiences beyond anything you could imagine. Using the editor and… Read More »
8.8
September 6, 2017 -
Fans of Minecraft, who want something a little different, will appreciate Creativerse. It takes heavily from the game in a lot of ways, with graphics and gameplay resembling the popular title, but it makes it… Read More »
7.0
August 29, 2017 -
Become a superhero of the ages in Chronicles of Nerdia. For all ages, this game gives you the entertainment and challenges that you crave. Fight evil, complete missions, meet new people, and more. You have… Read More »
6.4
August 19, 2017 -
Old school platformer fans rejoice, Yooka Laylee is here. From Playtonic, makers of the Banjo-Kazooie games, this game brings some nostalgia into the lives of anyone who grew up on N64 and the Banjo games…. Read More »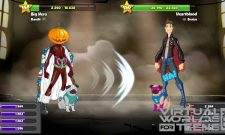 7.0
August 14, 2017 -
Become a hero and defeat evil in Hero Zero. One of the biggest MMO games out there, this gives you the chance to save the world and take out baddies every day. Create your own… Read More »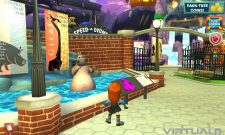 7.9
August 14, 2017 -
Fans of the Penguins of Madagascar series will want to play World of Madagascar. Set in the same universe, with the same penguins that you know and love, you are going to help them rescue… Read More »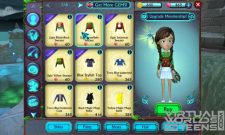 7.6
August 13, 2017 -
Play as a mage and save the world from darkness in Magic & Mythies. The world is at risk and it is up to you, and the other mages at the League of Mages, to… Read More »
Bonus Featured Games

8.1
Virtual world, full of gaming lounges where you can walk around making new friends, interacting and playing mini games.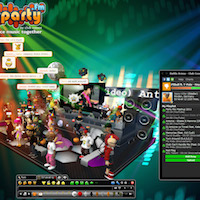 9.2
Explore, Chat, Dance - this virtual world is sooo much fun! Dress up your 3D Avatar. Create and decorate your 3D chat rooms. Play games. Join in!
');/*]]>*/