Multiplayer List
Playing game is fun, and all the more if you are playing it with your friends. A good example of multiplayer game for teenagers is Wizard 101 where you can wave your magic and cast spells against your opponents. If you want to be a buccaneer, you can sail to the seas of Pirate 101. Or join the fantasy world of the mighty heroes in World of Warcraft. Grab your friends and experience the adventure together.
7.7
December 27, 2017 -
Greedy Gods will take you to a small island and then turn it into a large monument for the gods, or for yourself. You will have powers of the gods to create and destroy the… Read More »
8.2
December 27, 2017 -
BlockStarPlanet is one of the best block building games for those who are quite creative. You will have a chance to build and join multiplayer games or just join in on games that are made… Read More »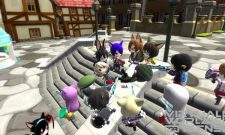 7.8
December 27, 2017 -
Journey to the world of Gocco of War, here you will be able to live in a world of war as well as battle against enemies that have created a hyper holographic simulator. You will… Read More »
6.7
December 27, 2017 -
It is time for you to enter into a brand new type of world that will have you busy for hours on end. Pixel Worlds is a unique multiplatform, Massive multiplayer online social sandbox game… Read More »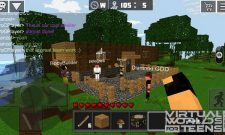 7.9
December 27, 2017 -
Enter into the world of Planet of Cubes. This is the only survival Massive multiplayer online real time block building game that has thousands of players in an open world that is made of blocks… Read More »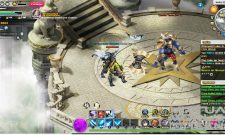 7.6
December 27, 2017 -
Are you ready to escape from the deadly yet beautiful realm of the Fairy King? Sao's Legend will allow you to upgrade your mounts, girlfriends, pets, gear and much more. You can test your skills… Read More »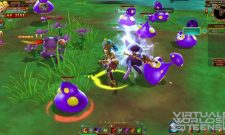 7.1
September 17, 2017 -
A new type of idle MMORPG, Clash of Avatars is sure to please any fans of the genre. While there is not a lot to do, as is the norm with this type of game,… Read More »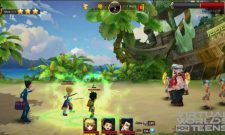 6.4
September 16, 2017 -
Collect all of the best hunters and get into fights in Hunter X Hunter Online. Based on the anime and manga, this gives you all of the characters that you already know and love. You… Read More »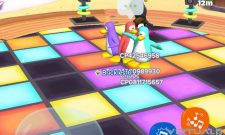 6.5
September 15, 2017 -
Club Penguin Island is the follow up to the immensely popular Club Penguin. Disney updated the game to fit a new audience, and to fit the look and style they now wanted for it. With… Read More »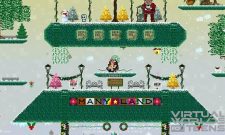 8.9
September 14, 2017 -
A game about invention, creativity, and community, Manyland gives you the chance to manufacture your own adventure and join in with others. This entire world, everything you see, is the work of other players and… Read More »
Bonus Featured Games

8.1
Virtual world, full of gaming lounges where you can walk around making new friends, interacting and playing mini games.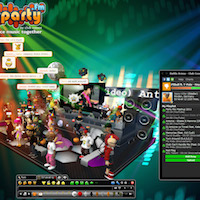 9.2
Explore, Chat, Dance - this virtual world is sooo much fun! Dress up your 3D Avatar. Create and decorate your 3D chat rooms. Play games. Join in!
');/*]]>*/