Mobile List
Here is a list of mobile virtual worlds, that we found online. You can find 3D avatar creators, mobile chat apps, virtual life simulations and social mobile games on this list. Some of them are game-specific apps, like Pocket Metaverse App, where you can connect with your Second Life friends which you met online, using the full SL version, via your computer. Most of these mobile 3D games are for the iOS platform, but don't worry, if you don't have an iPhone or an iPad – there are Android versions as well, you will just have to look them up on the Android Marketplace. We highly recommend a game called Bobba Bar – a great virtual chatroom, especially if you're looking for some romance. Enjoy.
7.8
April 17, 2017 -
With over 100,000 players you will be able to join the fun as well in the top 100 simulation game that has taken over the United States of America. Pocket Family has made a huge… Read More »
9.0
April 10, 2017 -
Roblox combines both social networking and mini games to make one fun experience. The games on the site are not created by other developers, but by the players of Roblox themselves. That's right, you can… Read More »
8.2
April 7, 2017 -
Chicaloca Fashion Game is a girl game based around the story and material of the real name brand Chicaloca which is selling in 15+ countries! In this game you will be given the chance to… Read More »
8.4
April 3, 2017 -
Are you a fashion maven just looking to get out of your shell? Want to make friends with different personalities, all while seeing what it's like to have a boyfriend that worships the ground you… Read More »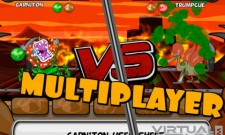 7.2
March 27, 2017 -
Capturing pets in TeraPets is more exciting than you might think. Part of this is because of how many there are. As you explore the game, you are going to come across a lot of… Read More »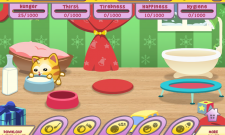 7.3
March 20, 2017 -
Virtual Cat Pet World is an extremely cute game and it is completely FREE! The game is ideal for all ages and the entire family. It allows you to have lots of fun with your… Read More »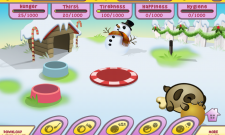 7.3
March 20, 2017 -
Love dogs? If yes is your answer, you will love this Virtual Dog game for sure. It is a treat for everyone and the entire family. You can own a furry little dog and take… Read More »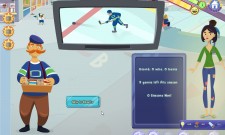 8.0
March 18, 2017 -
Life is tough, isn't it? Each day is limited and you only have so much money to spend. There are too many questions about life that can confuse you as well as frustrate you. Join… Read More »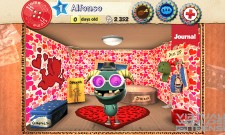 8.0
March 18, 2017 -
The Beasties: Hello World will give you the opportunity to control your very own monsters. They are Beasties, a wonderful group of creatures that all differ from one another. They already have their own unique… Read More »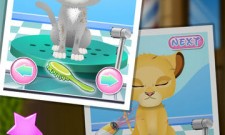 7.5
March 16, 2017 -
Who doesn't love a beautiful pet? If you want your pet to be dolled up in makeup, Pet Spa and Salon is the game for you. Bring your pet into the up and coming Pet… Read More »
Bonus Featured Games

8.1
Virtual world, full of gaming lounges where you can walk around making new friends, interacting and playing mini games.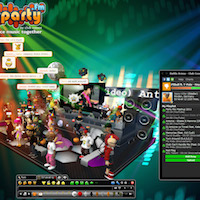 9.2
Explore, Chat, Dance - this virtual world is sooo much fun! Dress up your 3D Avatar. Create and decorate your 3D chat rooms. Play games. Join in!
');/*]]>*/