Mobile List
Here is a list of mobile virtual worlds, that we found online. You can find 3D avatar creators, mobile chat apps, virtual life simulations and social mobile games on this list. Some of them are game-specific apps, like Pocket Metaverse App, where you can connect with your Second Life friends which you met online, using the full SL version, via your computer. Most of these mobile 3D games are for the iOS platform, but don't worry, if you don't have an iPhone or an iPad – there are Android versions as well, you will just have to look them up on the Android Marketplace. We highly recommend a game called Bobba Bar – a great virtual chatroom, especially if you're looking for some romance. Enjoy.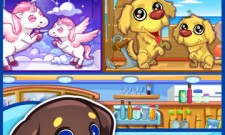 8.4
May 9, 2017 -
If you think animals are cute, then Tap Pet Hotel is definitely your pick. In this iPhone and iPad friendly game designed by Pocket Gems, you become a hotelier with a difference. Your swanky hotel… Read More »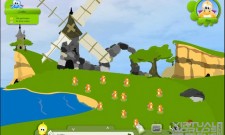 7.4
May 6, 2017 -
What Is Kingdom Island? Kingdom Island is a virtual world where you meet dragons, socialize with thousands of other players, chat with your friends, customize your dragon and explore this fun, safe and exciting world!… Read More »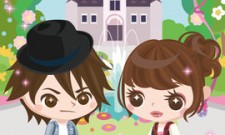 8.1
May 1, 2017 -
Have you been shopping with your parents only to find that you are bored stiff? Or maybe at a family function to find that there is not any kids your age to play with? My… Read More »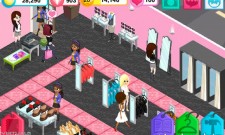 7.5
April 22, 2017 -
Have you ever wanted to run your own clothing store? Well, Fashion Story give you the opportunity to do so in a vein that is similar to that of other social business sims. This game… Read More »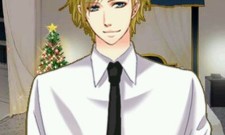 7.0
April 22, 2017 -
Be My Princess is the game for anyone who wants to spend some time as a fashion designer to princes in magical lands. If you have ever dreamed of living in a castle with a… Read More »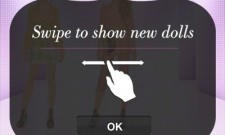 8.1
April 21, 2017 -
If you play Stardoll regularly, you might want to have the chance to access your information wherever you are. With Stardoll Access, that is possible. You can go into your account and see everything that… Read More »
8.2
April 17, 2017 -
Line Play is a simple yet addictive and entertaining game that many people will find themselves playing for hours. You have several ways to customize yourself to make this all yours as well as a… Read More »
7.8
April 17, 2017 -
With over 100,000 players you will be able to join the fun as well in the top 100 simulation game that has taken over the United States of America. Pocket Family has made a huge… Read More »
9.0
April 10, 2017 -
Roblox combines both social networking and mini games to make one fun experience. The games on the site are not created by other developers, but by the players of Roblox themselves. That's right, you can… Read More »
8.2
April 7, 2017 -
Chicaloca Fashion Game is a girl game based around the story and material of the real name brand Chicaloca which is selling in 15+ countries! In this game you will be given the chance to… Read More »
Bonus Featured Games

8.1
Virtual world, full of gaming lounges where you can walk around making new friends, interacting and playing mini games.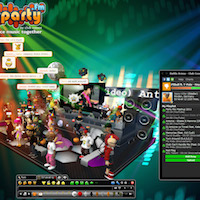 9.2
Explore, Chat, Dance - this virtual world is sooo much fun! Dress up your 3D Avatar. Create and decorate your 3D chat rooms. Play games. Join in!
');/*]]>*/