Mobile List
Here is a list of mobile virtual worlds, that we found online. You can find 3D avatar creators, mobile chat apps, virtual life simulations and social mobile games on this list. Some of them are game-specific apps, like Pocket Metaverse App, where you can connect with your Second Life friends which you met online, using the full SL version, via your computer. Most of these mobile 3D games are for the iOS platform, but don't worry, if you don't have an iPhone or an iPad – there are Android versions as well, you will just have to look them up on the Android Marketplace. We highly recommend a game called Bobba Bar – a great virtual chatroom, especially if you're looking for some romance. Enjoy.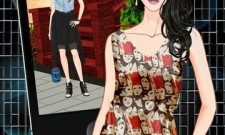 8.0
September 27, 2012 -
Fashion Style Dress Up gives you the chance to model the latest fashions directly from the runway. Find the clothes that you love and put them on the most beautiful models available. This will give… Read More »
8.3
September 26, 2012 -
Tap Boutique HD – Fashion is an awesome game where you will own your own boutique where you can customize it with style! You can dress your avatar up in some of the trendiest and… Read More »
8.2
September 26, 2012 -
Dream Girl gives you the chance to awaken your inner fashionista. Whether you just want to have fun with pretty clothes or use your fashion sense to create some amazing outfits, there is that possibility… Read More »
8.0
September 26, 2012 -
When you play Makeup, Hairstyle, & Dress Up Fashion Top Model Girls Free, you have the chance to do more than just play dress up. This is an exciting game that is going to ignite… Read More »
8.3
September 25, 2012 -
Have you ever wondered what it would be like to dress celebrities in the latest fashions?  If you have then Pop Star Dress Up: Fashion Guru is the best game for you. With this fun… Read More »
8.2
September 23, 2012 -
If you love make up and like to try out new color combinations and love to do other peoples' make ups then More Make Up: Fashion and Design Stylist is just for you. This is… Read More »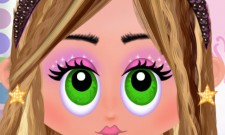 8.0
September 18, 2012 -
High School Fashion: Makeover Salon is a game where you can take fashion to a new level. Help Angie, Kara, Talia and Paige get ready for a whole new adventure! You can explore different hairstyles,… Read More »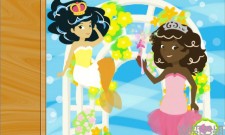 7.2
September 17, 2012 -
Interactive fun is important for kids. When you are trying to give them something to play that is going to be good, you are going to want something like Fairy Tale Games: Mermaid Princess Puzzles…. Read More »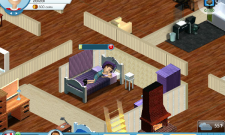 8.2
September 17, 2012 -
I Am Fam is a cool new game that is brought to you by American Family Insurance. You start out the game by choosing your avatar and customizing it. You can choose from unique hairdos,… Read More »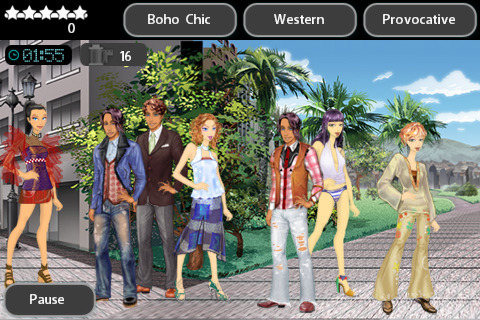 7.5
September 16, 2012 -
Jojo's Fashion Show 2 is the must have PC game, download, and iPhone app of the season! Jojo and her daughter Rosalind will help you showcase your stellar fashion sense on runways in locations from L.A…. Read More »
Bonus Featured Games

8.1
Virtual world, full of gaming lounges where you can walk around making new friends, interacting and playing mini games.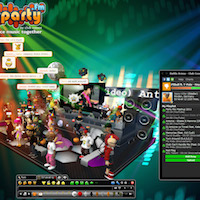 9.2
Explore, Chat, Dance - this virtual world is sooo much fun! Dress up your 3D Avatar. Create and decorate your 3D chat rooms. Play games. Join in!
');/*]]>*/