Mobile List
Here is a list of mobile virtual worlds, that we found online. You can find 3D avatar creators, mobile chat apps, virtual life simulations and social mobile games on this list. Some of them are game-specific apps, like Pocket Metaverse App, where you can connect with your Second Life friends which you met online, using the full SL version, via your computer. Most of these mobile 3D games are for the iOS platform, but don't worry, if you don't have an iPhone or an iPad – there are Android versions as well, you will just have to look them up on the Android Marketplace. We highly recommend a game called Bobba Bar – a great virtual chatroom, especially if you're looking for some romance. Enjoy.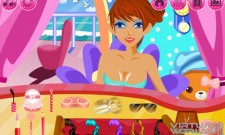 7.2
May 19, 2012 -
Dress up games are often too simple and small for them to be any fun. This causes you to become bored after just minutes of playing, regardless of how cute, attractive, and interesting the clothing… Read More »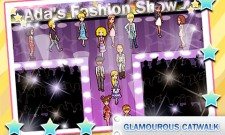 6.3
May 13, 2012 -
Are you ready for an exciting game full of fashion, fun and frivolity? Then look no further than Ada's Fashion Show. Ada's Fashion Show is the continuation of Ada's Hospital. The basic premise of the… Read More »
7.8
May 10, 2012 -
WeeMee Avatar Creator is exactly what you would expect, an avatar creator. This gives you the chance to create as many avatars as you would like and then do with them as you please. Upload… Read More »
7.9
May 10, 2012 -
Stardom: The A-List is a great game for any person who dreams of the celebrity lifestyle. This gives you the chance to work, schmooze, flirt, and move your way to the top, becoming an A-Lister… Read More »
8.5
May 10, 2012 -
The Cave is a dark and sensational game that will have you going through puzzles and stories that will keep your mind running. With seven characters and plenty of puzzles, this game will keep you… Read More »
7.3
May 10, 2012 -
Would you like to take a picture and make it unique? Would you like to make a picture that will stand out above any other picture? iMadeFace is the free application made for your iPhone,… Read More »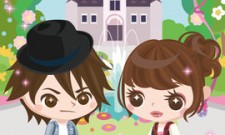 8.1
May 1, 2012 -
Have you been shopping with your parents only to find that you are bored stiff? Or maybe at a family function to find that there is not any kids your age to play with? My… Read More »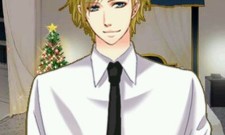 7.0
April 22, 2012 -
Be My Princess is the game for anyone who wants to spend some time as a fashion designer to princes in magical lands. If you have ever dreamed of living in a castle with a… Read More »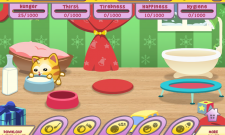 7.3
March 20, 2012 -
Virtual Cat Pet World is an extremely cute game and it is completely FREE! The game is ideal for all ages and the entire family. It allows you to have lots of fun with your… Read More »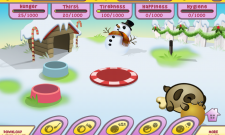 7.3
March 20, 2012 -
Love dogs? If yes is your answer, you will love this Virtual Dog game for sure. It is a treat for everyone and the entire family. You can own a furry little dog and take… Read More »
Bonus Featured Games

8.1
Virtual world, full of gaming lounges where you can walk around making new friends, interacting and playing mini games.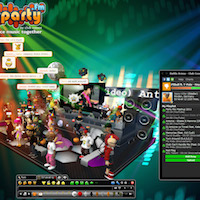 9.2
Explore, Chat, Dance - this virtual world is sooo much fun! Dress up your 3D Avatar. Create and decorate your 3D chat rooms. Play games. Join in!
');/*]]>*/