Mobile List
Here is a list of mobile virtual worlds, that we found online. You can find 3D avatar creators, mobile chat apps, virtual life simulations and social mobile games on this list. Some of them are game-specific apps, like Pocket Metaverse App, where you can connect with your Second Life friends which you met online, using the full SL version, via your computer. Most of these mobile 3D games are for the iOS platform, but don't worry, if you don't have an iPhone or an iPad – there are Android versions as well, you will just have to look them up on the Android Marketplace. We highly recommend a game called Bobba Bar – a great virtual chatroom, especially if you're looking for some romance. Enjoy.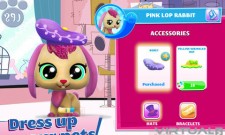 8.4
July 1, 2017 -
Littlest Pet Shop: The Mobile Game That's All About Pets Littlest Pet Shop is the creation of Electronic Arts which is an inspired by Hasbro's pet toys. Get immersed in this new Littlest Pet Shop… Read More »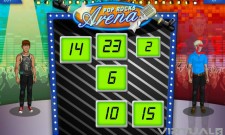 7.2
June 25, 2017 -
Becoming a megastar is everyone's dream. You want to learn how to sing and how to play instruments well, and you want to move your way up in the world as you gain fame and… Read More »
8.5
June 23, 2017 -
Mini Pets makes caring for pets a lot more exciting than it has ever been. You have the chance to build and maintain your very own shelter, which can be accomplished with the assistance of… Read More »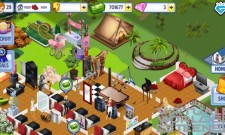 6.9
June 23, 2017 -
Campus Life gives you the opportunity to experience what it is like to live on a campus, as if you were in college and leading an a rising sorority yourself. You are going to build… Read More »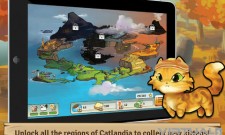 8.0
June 18, 2017 -
Bread your Kittens for a Tight Fight It is not a war of any fierce animal. Here cute kittens fight with each other as you make them strong with bread. The concept at once makes… Read More »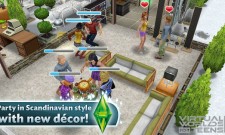 8.8
June 18, 2017 -
If you have never played any of the Sims games you are missing out. So here is your chance to get in on the fun with The Sims FreePlay. Once you start you will never… Read More »
8.0
June 7, 2017 -
Secret Builders is an online game centered around fun social activities that also manages to sneak in education and plenty of laughs. Suited for kids and young teens, Secret Builders is great for any age,… Read More »
8.3
June 2, 2017 -
Yeah, you're past dress-up, but you still love to swap clothes with friends, your sister, and spend a whole bunch of time at the mall scoping out the newest fashions and getting ideas for how… Read More »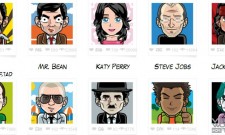 6.5
May 27, 2017 -
Face Your Manga is a super cool avatar generator for the iPhone and iPad. You can get started right away by collecting colored Manga Avatars and have some real fun creating avatars of your own…. Read More »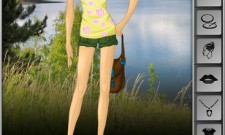 7.2
May 22, 2017 -
Do you feel like you have the makings of a stylist? Fashion Sketchbook allows your to try your hand at putting together different looks on a customizable model. This game app is available for your… Read More »
Bonus Featured Games

8.1
Virtual world, full of gaming lounges where you can walk around making new friends, interacting and playing mini games.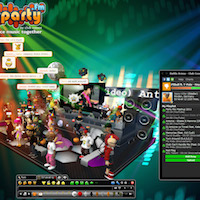 9.2
Explore, Chat, Dance - this virtual world is sooo much fun! Dress up your 3D Avatar. Create and decorate your 3D chat rooms. Play games. Join in!
');/*]]>*/