Mobile List
Here is a list of mobile virtual worlds, that we found online. You can find 3D avatar creators, mobile chat apps, virtual life simulations and social mobile games on this list. Some of them are game-specific apps, like Pocket Metaverse App, where you can connect with your Second Life friends which you met online, using the full SL version, via your computer. Most of these mobile 3D games are for the iOS platform, but don't worry, if you don't have an iPhone or an iPad – there are Android versions as well, you will just have to look them up on the Android Marketplace. We highly recommend a game called Bobba Bar – a great virtual chatroom, especially if you're looking for some romance. Enjoy.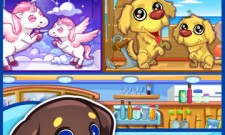 8.4
November 18, 2012 -
If you think animals are cute, then Tap Pet Hotel is definitely your pick. In this iPhone and iPad friendly game designed by Pocket Gems, you become a hotelier with a difference. Your swanky hotel… Read More »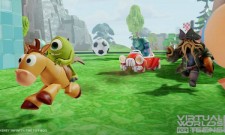 8.5
November 6, 2012 -
Disney has outdone itself with Disney Infinity: Toy Box. This massive game uses many of its most popular characters from both Disney and Disney Pixar in a fun and exciting way. You have the chance… Read More »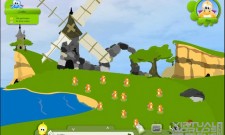 7.4
November 6, 2012 -
What Is Kingdom Island? Kingdom Island is a virtual world where you meet dragons, socialize with thousands of other players, chat with your friends, customize your dragon and explore this fun, safe and exciting world!… Read More »
8.2
October 7, 2012 -
Chicaloca Fashion Game is a girl game based around the story and material of the real name brand Chicaloca which is selling in 15+ countries! In this game you will be given the chance to… Read More »
8.3
October 2, 2012 -
Yeah, you're past dress-up, but you still love to swap clothes with friends, your sister, and spend a whole bunch of time at the mall scoping out the newest fashions and getting ideas for how… Read More »
8.4
October 2, 2012 -
Are you a fashion maven just looking to get out of your shell? Want to make friends with different personalities, all while seeing what it's like to have a boyfriend that worships the ground you… Read More »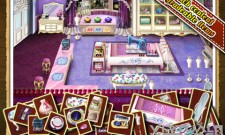 8.2
September 27, 2012 -
Are you looking for a fashion game that is not just dressing up dolls?  Do you want more out of your fashion games and want them to be faster paced? If you do then Fashion… Read More »
8.3
September 27, 2012 -
Holidays are the perfect times to try out a new fun holiday outfit. Fashion Designer: Holiday Dresses is a super fun game that will keep you busy for hours as you design great holiday outfits…. Read More »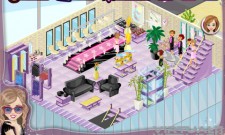 8.1
September 27, 2012 -
Welcome to the world of design in Fashion Design World! If you are a creator and innovator, you are going to love all that this game has to offer you! You are the fashionista and… Read More »
8.2
September 27, 2012 -
There are many great ways you can make the most of your passion for fashion. Whether you want to design your own clothes, set up an online boutique or even produce some pretty hot catwalk… Read More »
Bonus Featured Games

8.1
Virtual world, full of gaming lounges where you can walk around making new friends, interacting and playing mini games.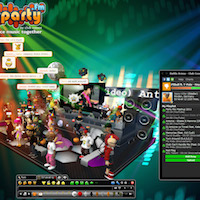 9.2
Explore, Chat, Dance - this virtual world is sooo much fun! Dress up your 3D Avatar. Create and decorate your 3D chat rooms. Play games. Join in!
');/*]]>*/