Mobile List
Here is a list of mobile virtual worlds, that we found online. You can find 3D avatar creators, mobile chat apps, virtual life simulations and social mobile games on this list. Some of them are game-specific apps, like Pocket Metaverse App, where you can connect with your Second Life friends which you met online, using the full SL version, via your computer. Most of these mobile 3D games are for the iOS platform, but don't worry, if you don't have an iPhone or an iPad – there are Android versions as well, you will just have to look them up on the Android Marketplace. We highly recommend a game called Bobba Bar – a great virtual chatroom, especially if you're looking for some romance. Enjoy.
7.8
August 17, 2012 -
With over 100,000 players you will be able to join the fun as well in the top 100 simulation game that has taken over the United States of America. Pocket Family has made a huge… Read More »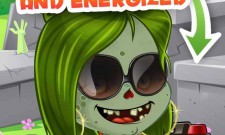 7.9
July 31, 2012 -
Zombies seen like you have never seen them before, they are cute! An excellent game created to play on your iPhones and iPod Touches! When you download your new app to your phone you will… Read More »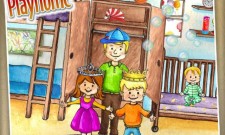 6.9
July 22, 2012 -
You will experience a whole new way to play doll house with My PlayHome. This game was designed by parents and will help to develop imagination as well as allow children to play while acting… Read More »
8.0
July 15, 2012 -
If you are a fan of Temple Run 2, then you are in for a world of adventure with Temple Run Oz. This version of the popular iPad and iPhone game combines the action of… Read More »
6.5
June 29, 2012 -
Fashion lovers and casual gamers alike will find something enjoyable about Top Stylist. This game offers a massive selection of clothes, various styles, games, and challenges. This is something that you can play for a… Read More »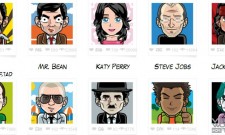 6.5
May 27, 2012 -
Face Your Manga is a super cool avatar generator for the iPhone and iPad. You can get started right away by collecting colored Manga Avatars and have some real fun creating avatars of your own…. Read More »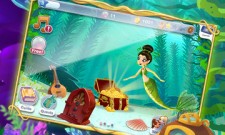 7.9
May 26, 2012 -
Mermaid World is a free simulation game which revolves around creating and developing an underwater world for your mermaids to live and thrive. Throughout the game, you seek out new mermaids and obtain treasure and… Read More »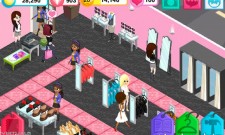 7.5
May 22, 2012 -
Have you ever wanted to run your own clothing store? Well, Fashion Story give you the opportunity to do so in a vein that is similar to that of other social business sims. This game… Read More »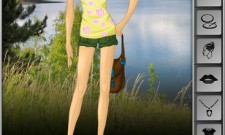 7.2
May 22, 2012 -
Do you feel like you have the makings of a stylist? Fashion Sketchbook allows your to try your hand at putting together different looks on a customizable model. This game app is available for your… Read More »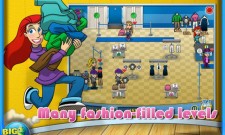 6.8
May 21, 2012 -
Working in retail is an annoyance that no one enjoys facing. You have the terrible customers, the rotten co-workers with no sense of togetherness or unity, and the horrible work that has you stressing and… Read More »
Bonus Featured Games

8.1
Virtual world, full of gaming lounges where you can walk around making new friends, interacting and playing mini games.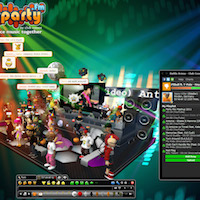 9.2
Explore, Chat, Dance - this virtual world is sooo much fun! Dress up your 3D Avatar. Create and decorate your 3D chat rooms. Play games. Join in!
');/*]]>*/