Mobile List
Here is a list of mobile virtual worlds, that we found online. You can find 3D avatar creators, mobile chat apps, virtual life simulations and social mobile games on this list. Some of them are game-specific apps, like Pocket Metaverse App, where you can connect with your Second Life friends which you met online, using the full SL version, via your computer. Most of these mobile 3D games are for the iOS platform, but don't worry, if you don't have an iPhone or an iPad – there are Android versions as well, you will just have to look them up on the Android Marketplace. We highly recommend a game called Bobba Bar – a great virtual chatroom, especially if you're looking for some romance. Enjoy.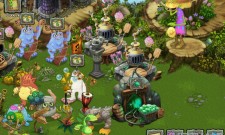 8.0
November 29, 2012 -
My Singing Monsters, A New Slant on Social Games About My Singing Monsters Who ever heard of a game where players collect and breed monster and then listen to them sing?  Well that's exactly what… Read More »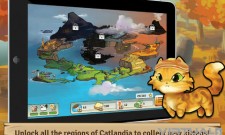 8.0
November 18, 2012 -
Bread your Kittens for a Tight Fight It is not a war of any fierce animal. Here cute kittens fight with each other as you make them strong with bread. The concept at once makes… Read More »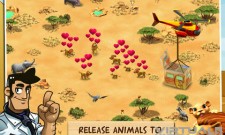 7.1
November 18, 2012 -
Rescue Dinosaur and Create a Wonder Zoo If you are a game freak, it is most likely that you have come across many pet games and animal games. But Wonder Zoo: Animal and Dinosaur Rescue,… Read More »
7.0
November 18, 2012 -
Braiiins.. BRAIIIIINSSS.. For those of you out there that enjoyed Zombie Farm, or just love taking a break and having some fun on Facebook games, check out Zombie Pets! Watch as your Zombie Pets grow… Read More »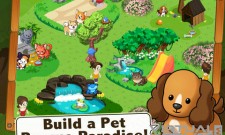 7.5
November 18, 2012 -
Welcome to Fluff Friends Rescue! Prepare to enter a world of adorable animals, and take part in the experience of a lifetime! These fluffy friends need your help! With Fluff Friends Rescue you get to… Read More »
8.0
November 18, 2012 -
Pet Shop Story is an addictive game, perfect for anyone that has a love for animals. Not only do you get to own your own dogs, cats, and chicks in Pet Shop Story, but you… Read More »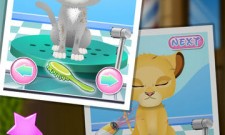 7.5
November 18, 2012 -
Who doesn't love a beautiful pet? If you want your pet to be dolled up in makeup, Pet Spa and Salon is the game for you. Bring your pet into the up and coming Pet… Read More »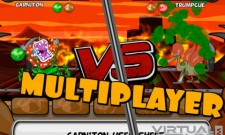 7.2
November 18, 2012 -
Capturing pets in TeraPets is more exciting than you might think. Part of this is because of how many there are. As you explore the game, you are going to come across a lot of… Read More »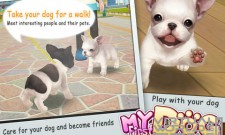 7.6
November 18, 2012 -
Owning a dog is a lot of work, but it does not have to be stressful. If you cannot own a real dog or do not want the responsibility, you can own a virtual one…. Read More »
8.5
November 18, 2012 -
Mini Pets makes caring for pets a lot more exciting than it has ever been. You have the chance to build and maintain your very own shelter, which can be accomplished with the assistance of… Read More »
Bonus Featured Games

8.1
Virtual world, full of gaming lounges where you can walk around making new friends, interacting and playing mini games.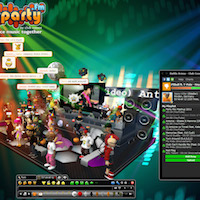 9.2
Explore, Chat, Dance - this virtual world is sooo much fun! Dress up your 3D Avatar. Create and decorate your 3D chat rooms. Play games. Join in!
');/*]]>*/