Mobile List
Here is a list of mobile virtual worlds, that we found online. You can find 3D avatar creators, mobile chat apps, virtual life simulations and social mobile games on this list. Some of them are game-specific apps, like Pocket Metaverse App, where you can connect with your Second Life friends which you met online, using the full SL version, via your computer. Most of these mobile 3D games are for the iOS platform, but don't worry, if you don't have an iPhone or an iPad – there are Android versions as well, you will just have to look them up on the Android Marketplace. We highly recommend a game called Bobba Bar – a great virtual chatroom, especially if you're looking for some romance. Enjoy.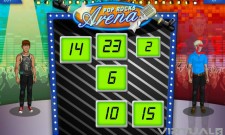 7.2
June 25, 2015 -
Becoming a megastar is everyone's dream. You want to learn how to sing and how to play instruments well, and you want to move your way up in the world as you gain fame and… Read More »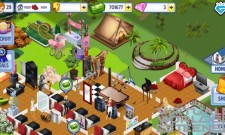 6.9
June 25, 2015 -
Campus Life gives you the opportunity to experience what it is like to live on a campus, as if you were in college and leading an a rising sorority yourself. You are going to build… Read More »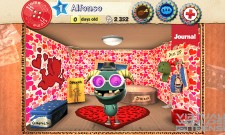 8.0
March 18, 2015 -
The Beasties: Hello World will give you the opportunity to control your very own monsters. They are Beasties, a wonderful group of creatures that all differ from one another. They already have their own unique… Read More »
8.0
March 7, 2013 -
Secret Builders is an online game centered around fun social activities that also manages to sneak in education and plenty of laughs. Suited for kids and young teens, Secret Builders is great for any age,… Read More »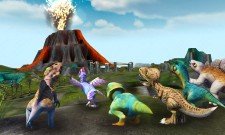 8.5
February 8, 2013 -
For kids, playing online is not always entertaining. You have to find a mix of educational, interesting, and safe for them to play and that gives the parents peace of mind. Dino Tales is just… Read More »
8.1
January 15, 2013 -
Love pets? How about a game that is centered around them? Exciting, isn't it? This is why you will definitely love Pet City. It is all about pets! Here is your very own pet shop… Read More »
9.0
January 15, 2013 -
Roblox combines both social networking and mini games to make one fun experience. The games on the site are not created by other developers, but by the players of Roblox themselves. That's right, you can… Read More »
8.0
January 2, 2013 -
Everyone likes to imagine God as a loving and caring being, but what if that were not true? What if God took joy out of bringing down pain to the lives of innocent people? In… Read More »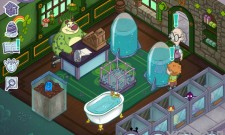 7.0
December 3, 2012 -
Monster Pet Shop is a free to play game, but has in-app purchases to unlock additional game content. You can lock out these in-app purchases by adjusting your handheld device's settings. Changes to Version 1.3.1… Read More »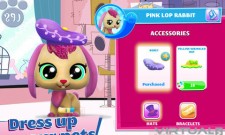 8.4
December 1, 2012 -
Littlest Pet Shop: The Mobile Game That's All About Pets Littlest Pet Shop is the creation of Electronic Arts which is an inspired by Hasbro's pet toys.  Get immersed in this new Littlest Pet Shop… Read More »
Bonus Featured Games

8.1
Virtual world, full of gaming lounges where you can walk around making new friends, interacting and playing mini games.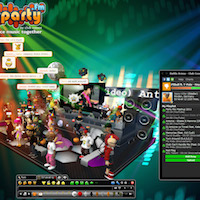 9.2
Explore, Chat, Dance - this virtual world is sooo much fun! Dress up your 3D Avatar. Create and decorate your 3D chat rooms. Play games. Join in!
');/*]]>*/