Mobile List
Here is a list of mobile virtual worlds, that we found online. You can find 3D avatar creators, mobile chat apps, virtual life simulations and social mobile games on this list. Some of them are game-specific apps, like Pocket Metaverse App, where you can connect with your Second Life friends which you met online, using the full SL version, via your computer. Most of these mobile 3D games are for the iOS platform, but don't worry, if you don't have an iPhone or an iPad – there are Android versions as well, you will just have to look them up on the Android Marketplace. We highly recommend a game called Bobba Bar – a great virtual chatroom, especially if you're looking for some romance. Enjoy.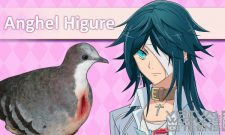 8.9
September 8, 2017 -
Romance gets weird in Hatoful Boyfriend. In a lot of ways, this is similar to just about every romance visual novel out there. You have cute boys, you can flirt with cute boys, and your… Read More »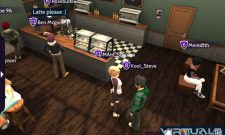 7.2
September 3, 2017 -
A social game unlike any other, Avakin Life gives you a unique and exciting experience. It has a lot of what you would imagine from these types of games, like social features and customization, but… Read More »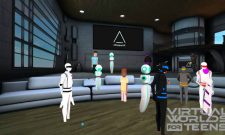 8.9
September 2, 2017 -
Social games have found new life in VR, and AltspaceVR is one of the best examples of this. Here, you can chat, attend events, and do pretty much everything. It is a massive game that… Read More »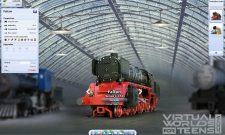 6.7
September 2, 2017 -
Rail Nation tests your skills and mind while giving you a fun, engaging game. You are going to build your own rail company. Purchase trains, improve structures, and build out your rails to make your… Read More »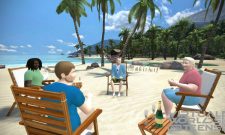 8.7
August 29, 2017 -
vTime is simple, but it does VR socialization right. One of the first and biggest names in VR social games, it offers an expansive, approachable, and engaging world to explore and meet people. As long… Read More »
6.0
August 20, 2017 -
City building fans have a new title to love in City Mania. This game brings you everything you could want in a city builder, with far more than most other titles in the genre manage… Read More »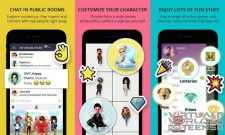 6.5
August 20, 2017 -
Socialize, customize, and connect in Galaxy. It is the perfect social app, with creativity and socialization tied deep into it. Games, contests, and more help to build this little world into something grand. Whether you… Read More »
7.4
August 19, 2017 -
Create a Hollywood star and become part of this crazy world in Hollywood Story. You are going to make movies, hang out with other celebrities, rise to fame, and prove that you are the best… Read More »
7.3
August 18, 2017 -
Design your own home in Design Home. You get everything that you need to design a beautiful home, whatever you preferred design tastes are. With the high quality graphics and real items, you can make… Read More »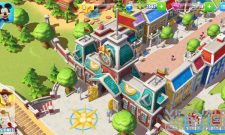 7.0
August 15, 2017 -
Darkness has taken over the Disney park and characters in Disney Magic Kingdoms. Maleficent has cast a spell that brings darkness to all areas of the park, and it is on you to lift it…. Read More »
Bonus Featured Games

8.1
Virtual world, full of gaming lounges where you can walk around making new friends, interacting and playing mini games.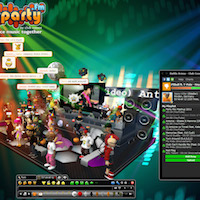 9.2
Explore, Chat, Dance - this virtual world is sooo much fun! Dress up your 3D Avatar. Create and decorate your 3D chat rooms. Play games. Join in!
');/*]]>*/