Mobile List
Here is a list of mobile virtual worlds, that we found online. You can find 3D avatar creators, mobile chat apps, virtual life simulations and social mobile games on this list. Some of them are game-specific apps, like Pocket Metaverse App, where you can connect with your Second Life friends which you met online, using the full SL version, via your computer. Most of these mobile 3D games are for the iOS platform, but don't worry, if you don't have an iPhone or an iPad – there are Android versions as well, you will just have to look them up on the Android Marketplace. We highly recommend a game called Bobba Bar – a great virtual chatroom, especially if you're looking for some romance. Enjoy.
6.7
December 27, 2017 -
It is time for you to enter into a brand new type of world that will have you busy for hours on end. Pixel Worlds is a unique multiplatform, Massive multiplayer online social sandbox game… Read More »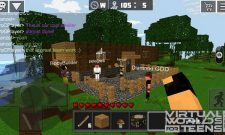 7.9
December 27, 2017 -
Enter into the world of Planet of Cubes. This is the only survival Massive multiplayer online real time block building game that has thousands of players in an open world that is made of blocks… Read More »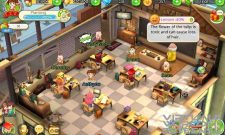 7.6
September 21, 2017 -
Become an idol unlike any other in Dream City Idols. If you are the type to adore idols, and the type to want to become one yourself, this has the lifestyle that you want. Become… Read More »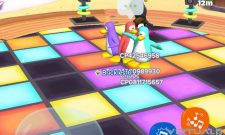 6.5
September 15, 2017 -
Club Penguin Island is the follow up to the immensely popular Club Penguin. Disney updated the game to fit a new audience, and to fit the look and style they now wanted for it. With… Read More »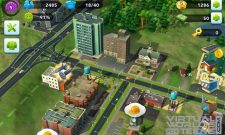 8.0
September 14, 2017 -
Fans of the SimCity games will want to pick up SimCity BuildIt. Even if you have never played SimCity before, but like the city building genre, this is one to check out. It has everything… Read More »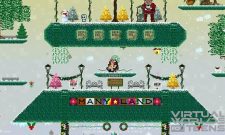 8.9
September 14, 2017 -
A game about invention, creativity, and community, Manyland gives you the chance to manufacture your own adventure and join in with others. This entire world, everything you see, is the work of other players and… Read More »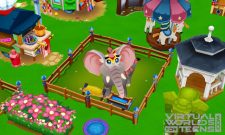 7.0
September 13, 2017 -
Run your own circus and become a huge hit with My Free Circus. You are going to hire the performers and get the animals, sell items, and build the most amazing show on Earth. Attract… Read More »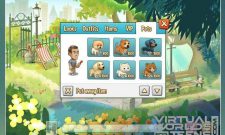 7.8
September 12, 2017 -
Travel, meet, chat, create, and play in Friendbase. Show off your skills and style, or simply chat with others from across the globe. You can do it all here, all with your very own avatar…. Read More »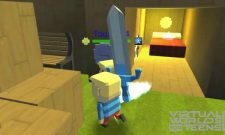 8.5
September 11, 2017 -
The world of KoGaMa goes beyond stories and gameplay. This is about creating, sharing, and letting your imagination flow. It is about building worlds and experiences beyond anything you could imagine. Using the editor and… Read More »
9.3
September 10, 2017 -
One of the biggest games in the history of gaming, Minecraft is a name just about everyone knows. It is about building, designing, fighting, community, and exploring. It is about a massive world that you… Read More »
Bonus Featured Games

8.1
Virtual world, full of gaming lounges where you can walk around making new friends, interacting and playing mini games.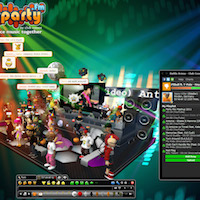 9.2
Explore, Chat, Dance - this virtual world is sooo much fun! Dress up your 3D Avatar. Create and decorate your 3D chat rooms. Play games. Join in!
');/*]]>*/