Mobile List
Here is a list of mobile virtual worlds, that we found online. You can find 3D avatar creators, mobile chat apps, virtual life simulations and social mobile games on this list. Some of them are game-specific apps, like Pocket Metaverse App, where you can connect with your Second Life friends which you met online, using the full SL version, via your computer. Most of these mobile 3D games are for the iOS platform, but don't worry, if you don't have an iPhone or an iPad – there are Android versions as well, you will just have to look them up on the Android Marketplace. We highly recommend a game called Bobba Bar – a great virtual chatroom, especially if you're looking for some romance. Enjoy.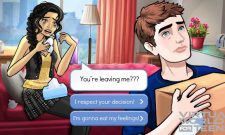 7.5
December 27, 2017 -
If you like to be in control, then you will certainly like Episode – Choose Your Story. You will be able to live your own story and it only takes one choice to change the… Read More »
7.7
December 27, 2017 -
Greedy Gods will take you to a small island and then turn it into a large monument for the gods, or for yourself. You will have powers of the gods to create and destroy the… Read More »
7.3
December 27, 2017 -
When you have an insatiable love for the dead, and you love simulation gameplay, then you are not alone! Zombie Castaways has become a popular simulation app on mobile devices everywhere, with more than 70… Read More »
9.4
December 27, 2017 -
Animal Crossing: Pocket Camp is the newest AC game to come out, this time for mobile devices. While it is not a full AC game, it does offer some of the same experiences and gameplay… Read More »
8.2
December 27, 2017 -
BlockStarPlanet is one of the best block building games for those who are quite creative. You will have a chance to build and join multiplayer games or just join in on games that are made… Read More »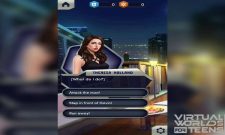 7.8
December 27, 2017 -
Get ready for Choices: Stories You Play, a new story app that is released by Pixelberry the same people who brought you High School Story, Episodes, and Hollywood U. Choices is a whole new level… Read More »
8.6
December 27, 2017 -
Now it is your chance to really build the city of your dreams in Dream City: Metropolis. Here you will be able to play as mayor and be able to immerse into a unique gaming… Read More »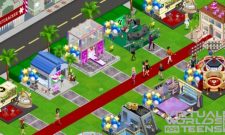 7.7
December 27, 2017 -
Prepare for the fun of Hollywood U: Rising Stars as you were just accepted into Hollywood University, which is a school focused on rising stars. So get your bags packed, an adventure of fame, fortune,… Read More »
6.7
December 27, 2017 -
It is time for you to enter into a brand new type of world that will have you busy for hours on end. Pixel Worlds is a unique multiplatform, Massive multiplayer online social sandbox game… Read More »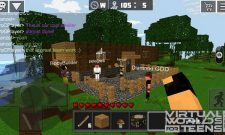 7.9
December 27, 2017 -
Enter into the world of Planet of Cubes. This is the only survival Massive multiplayer online real time block building game that has thousands of players in an open world that is made of blocks… Read More »
Bonus Featured Games

8.1
Virtual world, full of gaming lounges where you can walk around making new friends, interacting and playing mini games.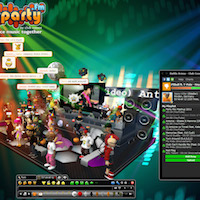 9.2
Explore, Chat, Dance - this virtual world is sooo much fun! Dress up your 3D Avatar. Create and decorate your 3D chat rooms. Play games. Join in!
');/*]]>*/