Mobile List
Here is a list of mobile virtual worlds, that we found online. You can find 3D avatar creators, mobile chat apps, virtual life simulations and social mobile games on this list. Some of them are game-specific apps, like Pocket Metaverse App, where you can connect with your Second Life friends which you met online, using the full SL version, via your computer. Most of these mobile 3D games are for the iOS platform, but don't worry, if you don't have an iPhone or an iPad – there are Android versions as well, you will just have to look them up on the Android Marketplace. We highly recommend a game called Bobba Bar – a great virtual chatroom, especially if you're looking for some romance. Enjoy.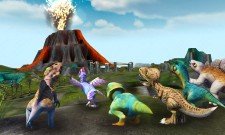 8.5
February 8, 2017 -
For kids, playing online is not always entertaining. You have to find a mix of educational, interesting, and safe for them to play and that gives the parents peace of mind. Dino Tales is just… Read More »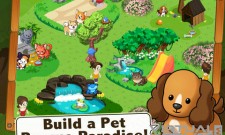 7.5
February 2, 2017 -
Welcome to Fluff Friends Rescue! Prepare to enter a world of adorable animals, and take part in the experience of a lifetime! These fluffy friends need your help! With Fluff Friends Rescue you get to… Read More »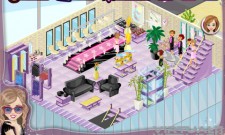 8.1
January 26, 2017 -
Welcome to the world of design in Fashion Design World! If you are a creator and innovator, you are going to love all that this game has to offer you! You are the fashionista and… Read More »
8.2
January 26, 2017 -
There are many great ways you can make the most of your passion for fashion. Whether you want to design your own clothes, set up an online boutique or even produce some pretty hot catwalk… Read More »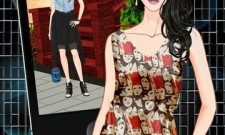 8.0
January 26, 2017 -
Fashion Style Dress Up gives you the chance to model the latest fashions directly from the runway. Find the clothes that you love and put them on the most beautiful models available. This will give… Read More »
8.0
January 24, 2017 -
In this fantastic game you will not only be able to build your city from the ground up but you will also be running it too. You will be making all of the decisions and… Read More »
8.3
January 24, 2017 -
Tap Boutique HD – Fashion is an awesome game where you will own your own boutique where you can customize it with style! You can dress your avatar up in some of the trendiest and… Read More »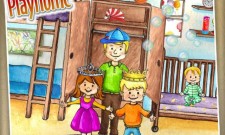 6.9
January 22, 2017 -
You will experience a whole new way to play doll house with My PlayHome. This game was designed by parents and will help to develop imagination as well as allow children to play while acting… Read More »
8.0
January 20, 2017 -
When you play Makeup, Hairstyle, & Dress Up Fashion Top Model Girls Free, you have the chance to do more than just play dress up. This is an exciting game that is going to ignite… Read More »
8.1
January 15, 2017 -
Love pets? How about a game that is centered around them? Exciting, isn't it? This is why you will definitely love Pet City. It is all about pets! Here is your very own pet shop… Read More »
Bonus Featured Games

8.1
Virtual world, full of gaming lounges where you can walk around making new friends, interacting and playing mini games.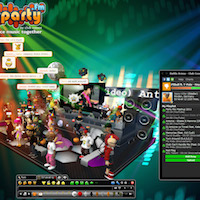 9.2
Explore, Chat, Dance - this virtual world is sooo much fun! Dress up your 3D Avatar. Create and decorate your 3D chat rooms. Play games. Join in!
');/*]]>*/