Mobile List
Here is a list of mobile virtual worlds, that we found online. You can find 3D avatar creators, mobile chat apps, virtual life simulations and social mobile games on this list. Some of them are game-specific apps, like Pocket Metaverse App, where you can connect with your Second Life friends which you met online, using the full SL version, via your computer. Most of these mobile 3D games are for the iOS platform, but don't worry, if you don't have an iPhone or an iPad – there are Android versions as well, you will just have to look them up on the Android Marketplace. We highly recommend a game called Bobba Bar – a great virtual chatroom, especially if you're looking for some romance. Enjoy.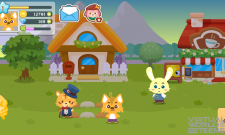 8.0
January 11, 2014 -
Happy Pet Story welcomes you to a fun filled world of virtual pets and mini games that will keep you busy and excited. You will also have a house of your own that you can… Read More »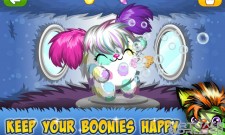 8.1
December 23, 2013 -
Create, care for, and battle with your own Boonies in Boonieverse. This is a great mobile game that is going to keep you entertained for hours upon hours. You are collecting and building a family,… Read More »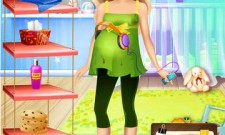 7.2
November 26, 2013 -
Mommy is having a baby in Mommy's New Baby! Before the baby comes, she has to take care of herself. She has to make sure that she is healthy, that everything is okay, and that… Read More »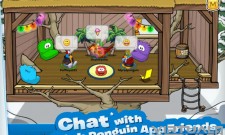 8.0
August 11, 2013 -
One game that most people have heard of by now is Club Penguin. This is a massive online game where players come together to show off their style, make friends, and have fun. There are… Read More »
8.1
August 11, 2013 -
Fantage Comet is an addictive game for mobile devices that gives you the chance to dress up, chat with friends, and explore. This game has tons of places to go and is exciting from the… Read More »
7.8
August 10, 2013 -
Spark City World is the place for fashionistas hoping to show off their unique and exceptional style to the world. You have a place where you can dress up, decorate a home that is all… Read More »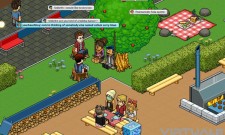 8.3
July 26, 2013 -
Meeting new people is always great, but it is even better when you have a way to do it that is fun on its own. That is where Habbo for iPad comes into play. This game… Read More »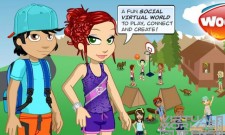 8.0
July 26, 2013 -
What's it like to be the master of your own universe, find out in Woozworld, the latest in online virtual reality gaming. In Woozworld life is what you make it. Created for online and mobile… Read More »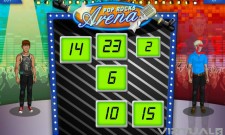 7.2
June 25, 2013 -
Becoming a megastar is everyone's dream. You want to learn how to sing and how to play instruments well, and you want to move your way up in the world as you gain fame and… Read More »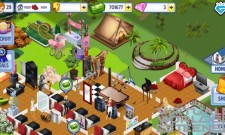 6.9
June 25, 2013 -
Campus Life gives you the opportunity to experience what it is like to live on a campus, as if you were in college and leading an a rising sorority yourself. You are going to build… Read More »
Bonus Featured Games

8.1
Virtual world, full of gaming lounges where you can walk around making new friends, interacting and playing mini games.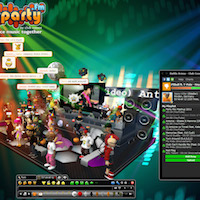 9.2
Explore, Chat, Dance - this virtual world is sooo much fun! Dress up your 3D Avatar. Create and decorate your 3D chat rooms. Play games. Join in!
');/*]]>*/