Hidden Object Games List
If you have keen eye for details, this list of Hidden Objects Games is just right for you. Let's put your sleuthing and observation skills to the test by hunting for clues, solving puzzles and be called the master at finding lost or concealed items. Now, get ready to take the challenge!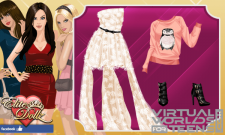 7.1
June 22, 2017 -
Elite Dollz throws you into a world of wonder and beauty, where your fashion skills are put to the test. Anyone who wants an experience full of excitement, friendship, and growth will want to check… Read More »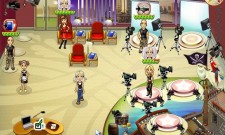 8.0
April 23, 2017 -
Have you ever wanted to become a director or producer of your very own film? The Leeloo's Talent Agency is the game for you! This game is about a young lady who was born into… Read More »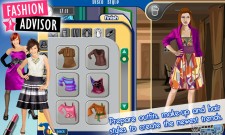 8.0
March 30, 2017 -
You will play the role of Lilly, who is an advertising agent. Lilly is given jobs involving rock concerts, fashions shows and other fun industry professions. You will get the chance to go shopping around… Read More »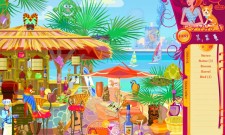 7.9
March 29, 2017 -
In this fun filled and exciting game, Anna is your character.  Her father desires for her to become a lawyer just like him, but that is not the desire of Anna's heartbeat. She rebels and… Read More »
7.8
March 29, 2017 -
In this extraordinary hidden object game, Julia is in charge of uncovering a thief and recovering the master book for an upcoming fashion collection before her boss finds out. Since her boss does not know… Read More »
8.0
March 20, 2017 -
If you love hidden object games than Masters of Mystery: Crime of Fashion is a great game for you to play. It has several different levels in which you can play and on top of… Read More »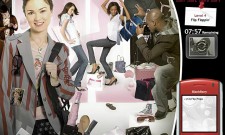 8.0
January 18, 2017 -
This game is about a young lady by the name of Abigail Andrews. Her job is to go out and take pictures and gather information about the latest fashion trends for a reputable fashion magazine… Read More »
8.4
January 17, 2017 -
This is just the game for you if you are looking for something that will keep you busy and if you have ever wanted to build your own business from the ground up.  This game… Read More »
Bonus Featured Games

8.1
Virtual world, full of gaming lounges where you can walk around making new friends, interacting and playing mini games.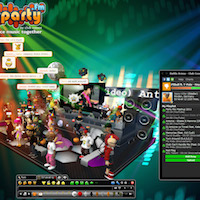 9.2
Explore, Chat, Dance - this virtual world is sooo much fun! Dress up your 3D Avatar. Create and decorate your 3D chat rooms. Play games. Join in!
');/*]]>*/