Flirting Games List
Here is a list of the best anime dating games (otome games), that we found online. The most popular of them all is a flirting game called My Candy Love. If you have played it already and are looking for more, then on this page you will find a list of games like My Candy Love. Flirting games are most loved by teen girls, and they are based on very popular Japanese dating games. After you play at least one of them, you will be addicted forever. And maybe feel a bit romantic for a while.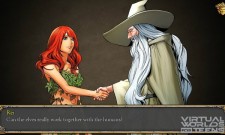 8.5
May 25, 2012 -
In Loren the Amazon Princess, the exciting fantasy RPG visual novel, there is a mix of the classic visual novel gameplay with elements of role playing games. It includes an interesting and engaging story along… Read More »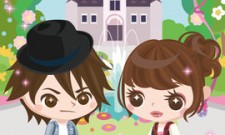 8.1
May 1, 2012 -
Have you been shopping with your parents only to find that you are bored stiff? Or maybe at a family function to find that there is not any kids your age to play with? My… Read More »
8.0
May 1, 2012 -
Other Age focuses on a princess who is ready to meet her suitor. As the princess, you are going to be meeting your future husband through mini games and an interesting story that offers humor… Read More »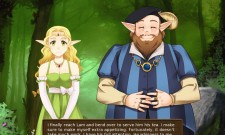 8.0
April 26, 2012 -
Spirited Heart is a romance sim that has you dealing with life, work, and love in various ways. While it is mostly about the romance, this also gives you the chance to improve your character…. Read More »
8.2
April 26, 2012 -
Summer Found Me has you playing as Iris, a girl ready to confess her love to Alden before he leaves for college. While this may seem straightforward, it is far from that. This is a… Read More »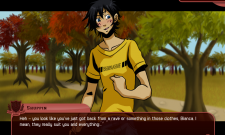 8.2
April 23, 2012 -
Lucky Rabbit Reflex is a dating sim that has you playing as a seventeen year old girl about to finish school. In her last year at a new school, she is ready to find love,… Read More »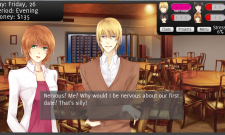 8.2
April 23, 2012 -
Love and Order's name tells you a little about the game. As you can tell, it is a play on Law and Order, but with a lovely twist. You are part of a legal team… Read More »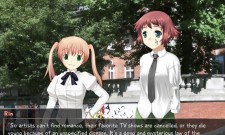 8.1
April 23, 2012 -
Katawa Shoujo is a bishoujo-style visual novel set in the fictional Yamaku High School for disabled children, located somewhere in modern Japan. This is a novel about how life can drastically change at the blink… Read More »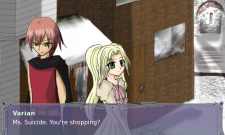 8.0
April 23, 2012 -
The Frozen Essence is a visual novel created for you to interact with every part of this game. The beginning of the game is with your character protected in your realm by bodyguards. You decide… Read More »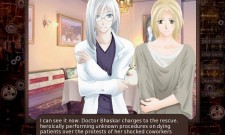 8.1
April 23, 2012 -
Date Warp takes you on an adventure like no other. Through this story, there are many things that you will find. You might find love or you might go down a very dark path. Which… Read More »
Bonus Featured Games

8.1
Virtual world, full of gaming lounges where you can walk around making new friends, interacting and playing mini games.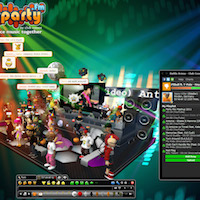 9.2
Explore, Chat, Dance - this virtual world is sooo much fun! Dress up your 3D Avatar. Create and decorate your 3D chat rooms. Play games. Join in!
');/*]]>*/