Fashion List
Here is a list of the best Fashion Games that we found online. If you feel too old for dressup games, but loves fashion and style, these are definitely worth checking out. Fashion dressup games are a favorite genre of tween and teen girls. Some of the games on this list are fashion show games, where you can play a simulation of a real fashion show and be a ramp model. In some fashion makeover games you even get to play the role of a movie star and become a celebrity! Check out this list of fun, cute and addictive virtual fashion worlds. Enjoy.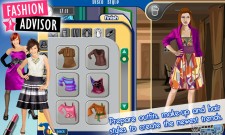 8.0
July 17, 2012 -
You will play the role of Lilly, who is an advertising agent. Lilly is given jobs involving rock concerts, fashions shows and other fun industry professions. You will get the chance to go shopping around… Read More »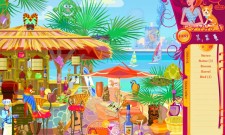 7.9
July 17, 2012 -
In this fun filled and exciting game, Anna is your character.  Her father desires for her to become a lawyer just like him, but that is not the desire of Anna's heartbeat. She rebels and… Read More »
7.8
July 17, 2012 -
In this extraordinary hidden object game, Julia is in charge of uncovering a thief and recovering the master book for an upcoming fashion collection before her boss finds out. Since her boss does not know… Read More »
7.9
July 16, 2012 -
What makes this game exceptional is the fact that the creators took a normal game trend concept and put their own spin on it. With Fashion Boutique you are not left with the same old… Read More »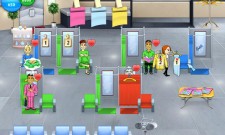 7.9
July 16, 2012 -
Dash off into an exciting world of fashion when you play Fashion Dash. You will get to join the ride of fashion fame with Coco, who is the game's main character. Coco's dream was always… Read More »
7.7
July 16, 2012 -
If you have dreamed about fashion design and creating your own line of clothing, then this is the game for you. This game offers you the opportunity to take on the role of an up… Read More »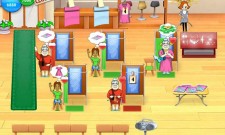 7.7
July 16, 2012 -
The name says it all in this fun filled, thrilling, fast paced game. You do not have to be an expert in style to enjoy this game as you will be expected be quick and… Read More »
7.9
July 15, 2012 -
Dressing up is always exciting, which is why Weekend Party Fashion Show is such an exciting game. When you play, your task is to find clothes and dress the women in time for various events…. Read More »
8.0
July 15, 2012 -
Zen Fashion is a puzzle game where you have to match the tiles, but it is not as simple as it sounds. As you progress through the various stages, you are going to be met… Read More »
6.5
June 29, 2012 -
Fashion lovers and casual gamers alike will find something enjoyable about Top Stylist. This game offers a massive selection of clothes, various styles, games, and challenges. This is something that you can play for a… Read More »
Bonus Featured Games

8.1
Virtual world, full of gaming lounges where you can walk around making new friends, interacting and playing mini games.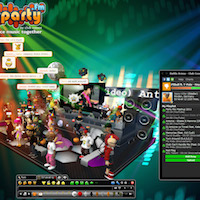 9.2
Explore, Chat, Dance - this virtual world is sooo much fun! Dress up your 3D Avatar. Create and decorate your 3D chat rooms. Play games. Join in!
');/*]]>*/