Fashion List
Here is a list of the best Fashion Games that we found online. If you feel too old for dressup games, but loves fashion and style, these are definitely worth checking out. Fashion dressup games are a favorite genre of tween and teen girls. Some of the games on this list are fashion show games, where you can play a simulation of a real fashion show and be a ramp model. In some fashion makeover games you even get to play the role of a movie star and become a celebrity! Check out this list of fun, cute and addictive virtual fashion worlds. Enjoy.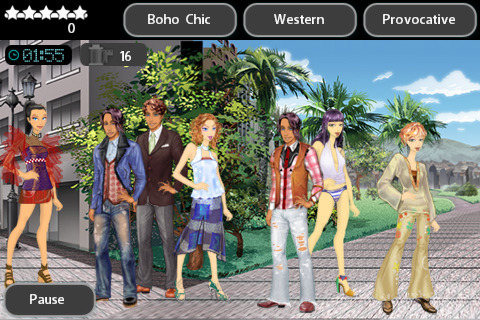 7.5
September 16, 2012 -
Jojo's Fashion Show 2 is the must have PC game, download, and iPhone app of the season! Jojo and her daughter Rosalind will help you showcase your stellar fashion sense on runways in locations from L.A…. Read More »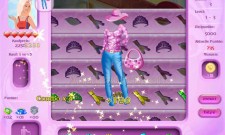 7.5
September 16, 2012 -
Fashion Season is a puzzle game that allows you to win new clothing items which you use to keep your virtual customers on the edge of fashion. You can purchase this game to download onto… Read More »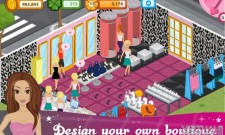 8.2
September 16, 2012 -
Running a boutique is a lot of work. It is not something that just anyone can do whenever they want to, especially with the massive investment involved. If you want the same experience without the… Read More »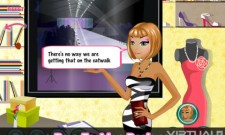 8.0
September 14, 2012 -
When it comes to unleashing your fashion sense, Dress Up! Fashion is the free app that you can enjoy on your mobile device.  If you have an iPad, iPhone, and or iPod Touch, you can… Read More »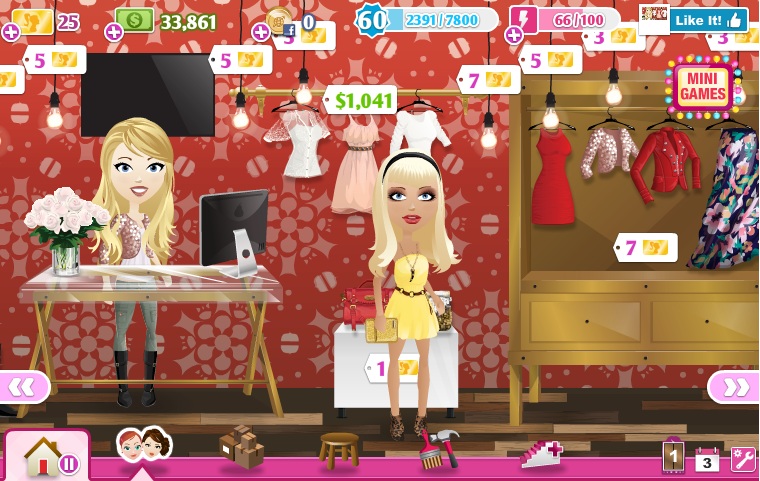 7.9
September 6, 2012 -
Impress your friends with your boutique on the Facebook game, Mall World. In your stylish shop you will sell new styles, dress your avatar in high fashion clothing, and even give your friends makeovers. You… Read More »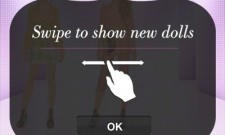 8.1
August 21, 2012 -
If you play Stardoll regularly, you might want to have the chance to access your information wherever you are. With Stardoll Access, that is possible. You can go into your account and see everything that… Read More »
7.8
July 31, 2012 -
Do you wanna become PopStar? Have no way of doing it? Well, Virtual PopStar is a great way to get your groove on and not have to be out a lot of money while doing… Read More »
8.0
July 20, 2012 -
If you love hidden object games than Masters of Mystery: Crime of Fashion is a great game for you to play. It has several different levels in which you can play and on top of… Read More »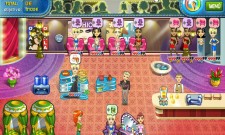 7.8
July 19, 2012 -
Fans of fashion games and the fashion world as a whole will fall in love with Juliette's Fashion Empire. You are Juliette, a design who wants to create her own fashion empire and raise it… Read More »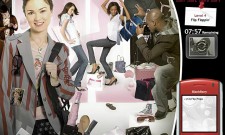 8.0
July 18, 2012 -
This game is about a young lady by the name of Abigail Andrews. Her job is to go out and take pictures and gather information about the latest fashion trends for a reputable fashion magazine… Read More »
Bonus Featured Games

8.1
Virtual world, full of gaming lounges where you can walk around making new friends, interacting and playing mini games.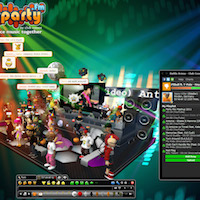 9.2
Explore, Chat, Dance - this virtual world is sooo much fun! Dress up your 3D Avatar. Create and decorate your 3D chat rooms. Play games. Join in!
');/*]]>*/