Fashion List
Here is a list of the best Fashion Games that we found online. If you feel too old for dressup games, but loves fashion and style, these are definitely worth checking out. Fashion dressup games are a favorite genre of tween and teen girls. Some of the games on this list are fashion show games, where you can play a simulation of a real fashion show and be a ramp model. In some fashion makeover games you even get to play the role of a movie star and become a celebrity! Check out this list of fun, cute and addictive virtual fashion worlds. Enjoy.
8.2
October 7, 2012 -
Chicaloca Fashion Game is a girl game based around the story and material of the real name brand Chicaloca which is selling in 15+ countries! In this game you will be given the chance to… Read More »
8.3
October 2, 2012 -
Yeah, you're past dress-up, but you still love to swap clothes with friends, your sister, and spend a whole bunch of time at the mall scoping out the newest fashions and getting ideas for how… Read More »
8.4
October 2, 2012 -
Are you a fashion maven just looking to get out of your shell? Want to make friends with different personalities, all while seeing what it's like to have a boyfriend that worships the ground you… Read More »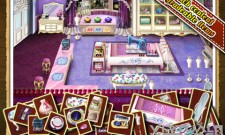 8.2
September 27, 2012 -
Are you looking for a fashion game that is not just dressing up dolls?  Do you want more out of your fashion games and want them to be faster paced? If you do then Fashion… Read More »
8.3
September 27, 2012 -
Holidays are the perfect times to try out a new fun holiday outfit. Fashion Designer: Holiday Dresses is a super fun game that will keep you busy for hours as you design great holiday outfits…. Read More »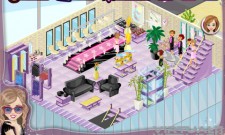 8.1
September 27, 2012 -
Welcome to the world of design in Fashion Design World! If you are a creator and innovator, you are going to love all that this game has to offer you! You are the fashionista and… Read More »
8.2
September 27, 2012 -
There are many great ways you can make the most of your passion for fashion. Whether you want to design your own clothes, set up an online boutique or even produce some pretty hot catwalk… Read More »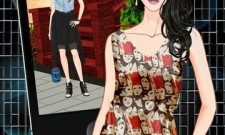 8.0
September 27, 2012 -
Fashion Style Dress Up gives you the chance to model the latest fashions directly from the runway. Find the clothes that you love and put them on the most beautiful models available. This will give… Read More »
8.3
September 26, 2012 -
Tap Boutique HD – Fashion is an awesome game where you will own your own boutique where you can customize it with style! You can dress your avatar up in some of the trendiest and… Read More »
8.2
September 26, 2012 -
Dream Girl gives you the chance to awaken your inner fashionista. Whether you just want to have fun with pretty clothes or use your fashion sense to create some amazing outfits, there is that possibility… Read More »
Bonus Featured Games

8.1
Virtual world, full of gaming lounges where you can walk around making new friends, interacting and playing mini games.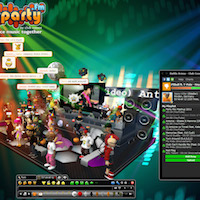 9.2
Explore, Chat, Dance - this virtual world is sooo much fun! Dress up your 3D Avatar. Create and decorate your 3D chat rooms. Play games. Join in!
');/*]]>*/