Facebook List
Here is a list of games that you can play on Facebook. There are absolutely tons of enjoyable games that you can choose from. One of the long standing games in Facebook is YoWorld, formerly YoVille. It's a place where you can create your alter ego, dress up, decorate your house, play games, host parties, hang out with friends and a whole lot more! Check out Games Like YoWorld, for similar games like this. You can also visit the Facebook App Center and discover more hot and trending games today.
7.6
December 27, 2017 -
If you are the type that enjoys passing the time with a good old murder mystery, or you enjoyed the original, Suburbia 2 is one to check out. Available to play on Facebook, you will… Read More »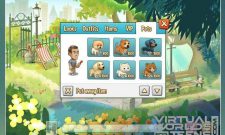 7.8
September 12, 2017 -
Travel, meet, chat, create, and play in Friendbase. Show off your skills and style, or simply chat with others from across the globe. You can do it all here, all with your very own avatar…. Read More »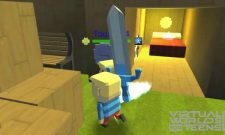 8.5
September 11, 2017 -
The world of KoGaMa goes beyond stories and gameplay. This is about creating, sharing, and letting your imagination flow. It is about building worlds and experiences beyond anything you could imagine. Using the editor and… Read More »
7.0
August 29, 2017 -
Become a superhero of the ages in Chronicles of Nerdia. For all ages, this game gives you the entertainment and challenges that you crave. Fight evil, complete missions, meet new people, and more. You have… Read More »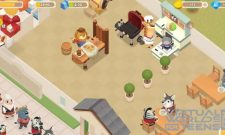 7.2
August 28, 2017 -
Part time management, part restaurant management, Dining Zoo does a great job of bringing you a new and intriguing game. It challenges you and it puts you in front of tasks that you have to… Read More »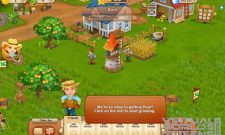 6.3
August 26, 2017 -
Become a full farmer in Farm Days. You are going to take care of crops and livestock, and you are going to make a living with it. From selling crops directly to making products with… Read More »
8.5
August 21, 2017 -
Get ready for some awesome builder fun with Megapolis. You will find yourself creating buildings, restaurants, and other structures in no time. If you love builder games, you will quickly find that this game is… Read More »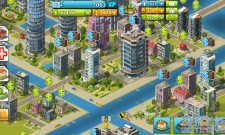 7.8
August 18, 2017 -
Have you ever dreamed about building your very own country?  One that will not only run the way you want it to but also have the look you want too.  Well you can make this… Read More »
7.1
August 14, 2017 -
Magic and fairy tales come to life in Cinderella Story. Your character is going to live in this magical and wonderful world, completing tasks and leveling up. With so much power at your hands, and… Read More »
8.6
August 10, 2017 -
A mix of Animal Crossing and Harvest Moon, Castaway Paradise is stunning on every level. It gives you more than just the basics, creating an island that you will love and want to continue exploring…. Read More »
Bonus Featured Games

8.1
Virtual world, full of gaming lounges where you can walk around making new friends, interacting and playing mini games.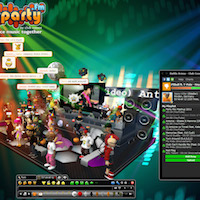 9.2
Explore, Chat, Dance - this virtual world is sooo much fun! Dress up your 3D Avatar. Create and decorate your 3D chat rooms. Play games. Join in!
');/*]]>*/