Facebook List
Here is a list of games that you can play on Facebook. There are absolutely tons of enjoyable games that you can choose from. One of the long standing games in Facebook is YoWorld, formerly YoVille. It's a place where you can create your alter ego, dress up, decorate your house, play games, host parties, hang out with friends and a whole lot more! Check out Games Like YoWorld, for similar games like this. You can also visit the Facebook App Center and discover more hot and trending games today.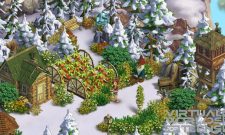 7.6
January 11, 2016 -
A rich and exciting game, Klondike throws you into the Old West. It is an RPG mixed with a farming MMO, offering an experience unique and engaging. For anyone who loves these types of games,… Read More »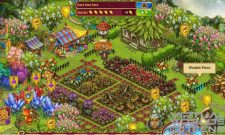 7.5
January 11, 2016 -
Charm Farm brings about a new type of farming game. You have many of the core concepts that you expect, but with some magical elements and a fuller story that you normally do not see… Read More »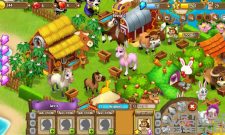 7.0
January 11, 2016 -
Castle building games have become just as popular as farm building games. Royal Story brings you another world of royalty where your goal is to create a gorgeous kingdom. By using the tools available to… Read More »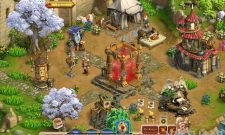 7.7
January 11, 2016 -
Knights and Brides is not your average farming game. While most other farming games will focus primarily on getting your crops and setting up the land, this game takes a different approach. You have two… Read More »
7.8
June 25, 2015 -
Code Lyoko is a hugely popular show that originally aired in France, but made its way to American televisions in 2004. Its popularity allowed it to develop a strong and dedicated fan base, people who… Read More »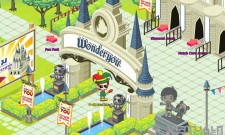 8.3
January 14, 2013 -
City You Virtual World Community – Facebook's Newest Rage! What Is City You Virtual World Community? Where else could you possibly find the most popular games than on Facebook!  Well, City You Virtual World Community… Read More »
7.3
January 12, 2013 -
YoWorld, formerly YoVille, is a wonderful 2D Life-like simulation game. Facebook members can play, work and chat together within this awesome animated world. You create your own life within this virtual world where the sky… Read More »
8.2
December 12, 2012 -
All across the gaming world, you can find many breeding games. Whether it be with dragons, cats, cows, robots, or even plants, there are breeding games to be bought and played. But there is one… Read More »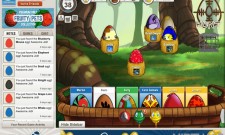 7.0
November 22, 2012 -
Hatchlings is a cute and fun game that is going to make hunting eggs more fun than it has ever been. There is a large selection of eggs available, numerous species, and plenty to collect…. Read More »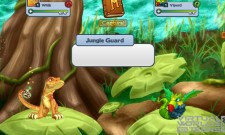 6.9
November 18, 2012 -
Become the hero and save the world in Volcano Island. The people need your help here, and you are going to make sure that everyone is safe. You are going to do this with the… Read More »
Bonus Featured Games

8.1
Virtual world, full of gaming lounges where you can walk around making new friends, interacting and playing mini games.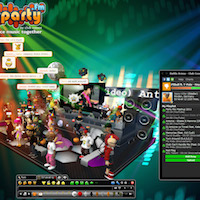 9.2
Explore, Chat, Dance - this virtual world is sooo much fun! Dress up your 3D Avatar. Create and decorate your 3D chat rooms. Play games. Join in!
');/*]]>*/