Download List
Here is a list of games and virtual worlds that require you to download to play. Among the top metaverses on our Download category, are Second Life and IMVU. It is where you can create a 3D avatar, dress up, and meet new people form around the globe. If you are allowed to download, then good for you. You will surely enjoy and not regret this. But some of you are restricted to download to your computer, so we have prepared a list of browser-based games or No Download Virtual Worlds for you. We hope you'll like it and have a wonderful time in these fun virtual worlds!
7.3
May 27, 2017 -
The classic theme of being stranded on a desert island gets revisited in The Island: Castaway. It is a simulation and adventure game in which you play one of many shipwreck victims. The survivors originally… Read More »
8.5
May 26, 2017 -
Need For Speed takes you places that leaves all other games in its dust. You are going to be exploring, competing, driving, experiencing, and making this game yours. It is not your basic racing game,… Read More »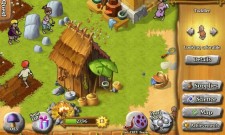 7.6
May 26, 2017 -
My Tribe gives you the chance to run your own tribe, as you might have assumed from the name. This is not something small and simple, however. You are going to be able to do… Read More »
6.7
May 26, 2017 -
Get a blast from the past in this game that features cavemen in the prehistoric period. Many Years Ago is about the survivors of an ancient tribe that barely escaped after a volcano destroyed their… Read More »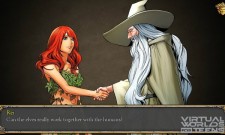 8.5
May 25, 2017 -
In Loren the Amazon Princess, the exciting fantasy RPG visual novel, there is a mix of the classic visual novel gameplay with elements of role playing games. It includes an interesting and engaging story along… Read More »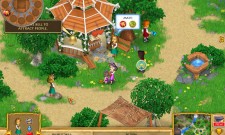 8.0
May 23, 2017 -
If you enjoy building a village, managing resources, having an adventure, and using strategy, then Gemini Lost may be the right game for you. There are even a few puzzles, that might feed your need… Read More »
8.5
May 22, 2017 -
If you like your games with a whole lot of dancing, then there is a MMO that is hoping to take dance games to the next level. Fever Mix uses vibrant 3-D anime graphics to create… Read More »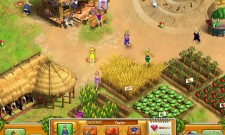 7.6
May 21, 2017 -
Running your own tribe is exciting and wondrous. You have people depending on you for food, shelter, and necessities, allowing them to grow and survive. While there is a very low chance of this happening… Read More »
7.4
May 19, 2017 -
The ancient civilization of the Aztecs is known as one of the great agricultural and architectural significance, during such an early period of the world. Unfortunately, it eventually fell victim to a combination of some… Read More »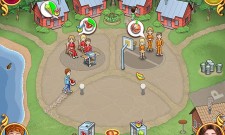 7.3
May 14, 2017 -
Are you tired of playing the same-old time management games that have you overseeing farms or boutiques? Are you looking for something unique and fun–but still challenging enough to make it interesting to play? Look… Read More »
Bonus Featured Games

8.1
Virtual world, full of gaming lounges where you can walk around making new friends, interacting and playing mini games.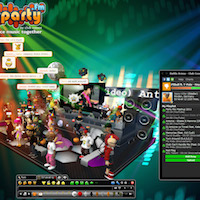 9.2
Explore, Chat, Dance - this virtual world is sooo much fun! Dress up your 3D Avatar. Create and decorate your 3D chat rooms. Play games. Join in!
');/*]]>*/