Download List
Here is a list of games and virtual worlds that require you to download to play. Among the top metaverses on our Download category, are Second Life and IMVU. It is where you can create a 3D avatar, dress up, and meet new people form around the globe. If you are allowed to download, then good for you. You will surely enjoy and not regret this. But some of you are restricted to download to your computer, so we have prepared a list of browser-based games or No Download Virtual Worlds for you. We hope you'll like it and have a wonderful time in these fun virtual worlds!
8.0
July 15, 2012 -
Zen Fashion is a puzzle game where you have to match the tiles, but it is not as simple as it sounds. As you progress through the various stages, you are going to be met… Read More »
8.5
July 10, 2012 -
By now, you've been around the virtual online gaming world for a while, and you probably think you've done it all. But what if we told you that there's a 5 series (and possibly more… Read More »
9.4
June 29, 2012 -
When you think about an MMORPG, what comes to mind is likely something along the lines of World of Warcraft. The reason that this is so popular is simple, it works. When you play it,… Read More »
7.8
June 29, 2012 -
Most games that have you caring for a tribe are really much the same. They give you some people and you have to build everything up, but Wild Tribe is different. This game offers you… Read More »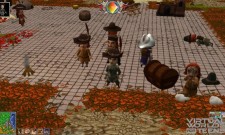 8.5
May 29, 2012 -
Quite different from other MMORPGs that are based on swords and sorcery, Salem is one that is based on crafting. You will play the role of a pilgrim in a much darker version of the… Read More »
7.5
May 28, 2012 -
Dating sims often have you following a single story without the need to do much else. You do not work; you do not explore; you do not do anything besides talk to the cutest people… Read More »
8.4
May 28, 2012 -
Dancing fans need a new game to play. Too often, dancing games are all the same and offer very little entertainment. While they might be fun at first, they quickly grow tiresome and old. This… Read More »
7.3
May 27, 2012 -
The classic theme of being stranded on a desert island gets revisited in The Island: Castaway. It is a simulation and adventure game in which you play one of many shipwreck victims. The survivors originally… Read More »
7.2
May 27, 2012 -
From being stranded on an island to figuring out a mystery and solving a puzzle, Escape from Paradise has it all. While there is plenty to do, its main focus is on building up your… Read More »
8.5
May 26, 2012 -
Need For Speed takes you places that leaves all other games in its dust. You are going to be exploring, competing, driving, experiencing, and making this game yours. It is not your basic racing game,… Read More »
Bonus Featured Games

8.1
Virtual world, full of gaming lounges where you can walk around making new friends, interacting and playing mini games.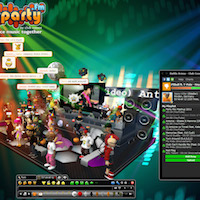 9.2
Explore, Chat, Dance - this virtual world is sooo much fun! Dress up your 3D Avatar. Create and decorate your 3D chat rooms. Play games. Join in!
');/*]]>*/