Download List
Here is a list of games and virtual worlds that require you to download to play. Among the top metaverses on our Download category, are Second Life and IMVU. It is where you can create a 3D avatar, dress up, and meet new people form around the globe. If you are allowed to download, then good for you. You will surely enjoy and not regret this. But some of you are restricted to download to your computer, so we have prepared a list of browser-based games or No Download Virtual Worlds for you. We hope you'll like it and have a wonderful time in these fun virtual worlds!
9.0
September 4, 2017 -
Strong characters, beautiful art, an engaging story, and compelling romance lines all make up The Royal Trap: The Confines Of The Crown. It is, in a lot of ways, your average visual novel. It is… Read More »
6.0
September 3, 2017 -
With VR comes some amazing games, and SurrealVR is just one example of this. It gives you unbelievable experiences and adventures, allowing you to play alongside friends new and old. Chat, draw, play basketball, and… Read More »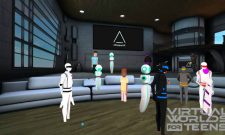 8.9
September 2, 2017 -
Social games have found new life in VR, and AltspaceVR is one of the best examples of this. Here, you can chat, attend events, and do pretty much everything. It is a massive game that… Read More »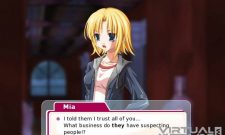 7.4
August 31, 2017 -
Unravel a mystery in the captivating tale of The Stolen Diamond Ring. As the name suggests, you are going to learn the truth behind a stolen diamond ring, and you are going to find the… Read More »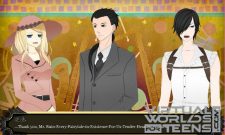 7.8
August 31, 2017 -
Stories of adventure, romance, and excitement in the 1930s are still alive and well in 1931: Scheherazade at the Library of Pergamum. You have an old fashioned adventure, forcing you to travel the world to… Read More »
9.6
August 30, 2017 -
One of the best social games out there, Rec Room has something for everyone. From chatting with friends to playing massive multiplayer games, it is everything you want a social game. With its VR compatibility,… Read More »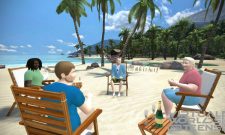 8.7
August 29, 2017 -
vTime is simple, but it does VR socialization right. One of the first and biggest names in VR social games, it offers an expansive, approachable, and engaging world to explore and meet people. As long… Read More »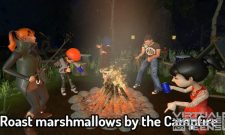 7.2
August 22, 2017 -
Chat, build, customize, play, and do more in the massive world of VRChat. In this online universe, you have nearly endless opportunities to play and have fun. Whether you want to chat with others or… Read More »
8.0
August 19, 2017 -
A fun and interesting visual novel, C-14 Dating takes a lot of the visual novel aspects you love and adds a little more to it. You have the art and music, the story and romance,… Read More »
6.4
August 19, 2017 -
Old school platformer fans rejoice, Yooka Laylee is here. From Playtonic, makers of the Banjo-Kazooie games, this game brings some nostalgia into the lives of anyone who grew up on N64 and the Banjo games…. Read More »
Bonus Featured Games

8.1
Virtual world, full of gaming lounges where you can walk around making new friends, interacting and playing mini games.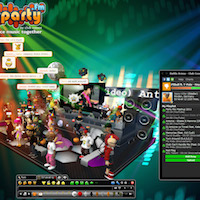 9.2
Explore, Chat, Dance - this virtual world is sooo much fun! Dress up your 3D Avatar. Create and decorate your 3D chat rooms. Play games. Join in!
');/*]]>*/