Download List
Here is a list of games and virtual worlds that require you to download to play. Among the top metaverses on our Download category, are Second Life and IMVU. It is where you can create a 3D avatar, dress up, and meet new people form around the globe. If you are allowed to download, then good for you. You will surely enjoy and not regret this. But some of you are restricted to download to your computer, so we have prepared a list of browser-based games or No Download Virtual Worlds for you. We hope you'll like it and have a wonderful time in these fun virtual worlds!
7.8
February 19, 2017 -
Whether you love to sing in the shower or in the car Singing Superstar is the game for you! Have you ever caught yourself listening to the radio and just break out in singing to… Read More »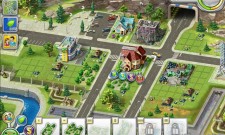 7.9
February 17, 2017 -
Being green is difficult but necessary in today's society. To help people to understand its importance and to give you an entertaining experience, you have Green City. In this game, you are going to be… Read More »
8.5
February 10, 2017 -
The Cave is a dark and sensational game that will have you going through puzzles and stories that will keep your mind running. With seven characters and plenty of puzzles, this game will keep you… Read More »
8.3
January 25, 2017 -
If you aren't yet familiar with Otome Gaming it is a video game that is targeted towards the female market, where one of the main goals is to develop a romantic relationship between the female… Read More »
8.2
January 21, 2017 -
Singing karaoke is easier than ever before thanks to SingOn. This gives you the chance to sing along with your favorite songs in a way that is easy to understand and do. With so much… Read More »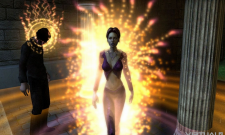 8.0
January 19, 2017 -
Vampire: The Masquerade – Bloodlines is a game for you if you like vampires, werewolves, demons, and other fantasy like creatures. This game takes place in the Masquerade universe where all of these creatures live… Read More »
8.0
January 19, 2017 -
Meshmoon is an online virtual reality hosting system and is a great place for you to build a 3-D world and to also check out other worlds that have been created by creative individuals like you!… Read More »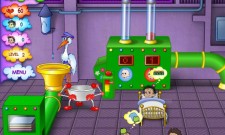 7.3
January 19, 2017 -
A story that is commonly told to children about where babies come from is that they are brought by storks. Baby Blimp revolves around that cute children's tale. It is a time management game in which… Read More »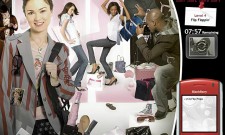 8.0
January 18, 2017 -
This game is about a young lady by the name of Abigail Andrews. Her job is to go out and take pictures and gather information about the latest fashion trends for a reputable fashion magazine… Read More »
8.5
January 16, 2017 -
Sometimes, things are not possible in the real world. In these cases, most people go online to do what is needed. While this is fine, it can be rather boring. This is especially true when… Read More »
Bonus Featured Games

8.1
Virtual world, full of gaming lounges where you can walk around making new friends, interacting and playing mini games.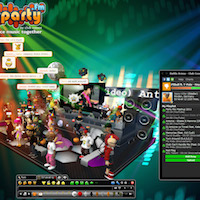 9.2
Explore, Chat, Dance - this virtual world is sooo much fun! Dress up your 3D Avatar. Create and decorate your 3D chat rooms. Play games. Join in!
');/*]]>*/