Disney Worlds List
Here is a list of Disney games that we found online. The most popular of them all is Club Penguin. It's a fun virtual world that lets you create your own penguin avatar, waddle around, play mini-games and even meet new friends. Once you've tried all the Disney games on our list and want to look for something similar, then check out our list of Social Worlds. Have fun!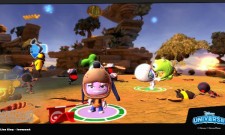 8.2
May 21, 2017 -
Disney has created numerous memorable characters that we have loved for years. From Lion King to Lilo and Stitch along with so many others, new and old, they continue to grab our hearts and keep… Read More »
8.2
January 17, 2017 -
Who doesn't love every single one of the great stars that come from Disney; not to mention, the awesome music that accompanies them? Now you can be a part of the Disney show. Sing your… Read More »
7.9
January 10, 2017 -
People all over the world admire the world of Disney Princesses. Any girl would dream of becoming one of the princesses and living a fairy tale life in the shoes of Cinderella, Ariel, Rapunzel, Belle,… Read More »
Bonus Featured Games

8.1
Virtual world, full of gaming lounges where you can walk around making new friends, interacting and playing mini games.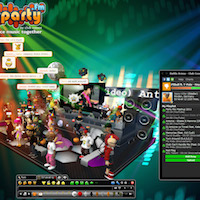 9.2
Explore, Chat, Dance - this virtual world is sooo much fun! Dress up your 3D Avatar. Create and decorate your 3D chat rooms. Play games. Join in!
');/*]]>*/