Discontinued Games List
Let us pause for a moment of silence as we bid farewell to our favorite virtual worlds. We may not be able to see our cute little pixies or adorable pets on LPSO anymore, but their memories will live with us forever. Kidding aside. We're all sad but our virtual lives must go on, don't you agree? There are still tons of virtual worlds out there and all they need is for you to give them a chance. They may not be the same but they will grow on you and you will learn to love them too. Now, here's a list of Social Worlds where you can create your own avatar, customize your virtual home, play mini-games, chat and even meet new friends. If you like pets, we have also have a huge list of Pet Worlds for you. It's time to move on and we hope you can find the next best virtual worlds that you can learn to love and cherish. Enjoy!
8.4
January 1, 2017 -
NOTE: this game has been discontinued. Find similar games here: Social Worlds. Muddle Earth is an exciting game that is targeted towards kids but enjoyable by all. Whether you enjoy stories about Muddle Earth or… Read More »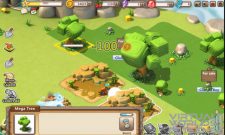 6.8
December 30, 2016 -
NOTE: this game has been discontinued. Find similar games here: Simulations. Get ready for KinderDragons. This is a free to play dragon breeding MMO where you will have a chance to build your very own… Read More »
Bonus Featured Games

8.1
Virtual world, full of gaming lounges where you can walk around making new friends, interacting and playing mini games.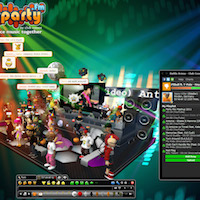 9.2
Explore, Chat, Dance - this virtual world is sooo much fun! Dress up your 3D Avatar. Create and decorate your 3D chat rooms. Play games. Join in!
');/*]]>*/