Dancing Games List
Here is a list of dancing games that you can play online or with the console. You can physically dance along with the music and follow the steps using the console's motion detection. And if you are familiar with Dance Dance Revolution, then you will enjoy the rhythm-based games where you control your virtual dancer by pressing the arrow keys to do the choreographic moves. Now, transform yourself into a great dancer as you showcase your skills and routine in the dance floor. Are you ready? Hit the music!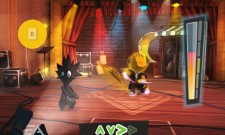 8.2
July 17, 2012 -
This entertaining game will have you jamming down all day or night long. Dance to a fun beat and get down with the awesome rhythmic music that comes with this game. You will be able… Read More »
8.4
July 16, 2012 -
The Black Eyed Peas Experience is a dance game. You follow dance step instructions on screen and you are judged by your performance at the end. Whether you just want to have fun or you… Read More »
8.5
July 15, 2012 -
Singing and dancing is fun, but the entertainment is even better when playing SingStar Dance. A big part of this is all that it offers. You can sing and dance along with your favorite hits,… Read More »
8.4
May 28, 2012 -
Dancing fans need a new game to play. Too often, dancing games are all the same and offer very little entertainment. While they might be fun at first, they quickly grow tiresome and old. This… Read More »
8.4
May 25, 2012 -
Love Beat is a fun party dance game with catchy music and a large friendly online community. You can use cheerful expression items and social interaction to make friends in the game. Each week, fashion… Read More »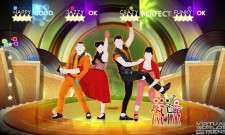 8.4
May 23, 2012 -
Everyone loves to dance and to listen to some of today's best music hits. Just Dance 4 brings it back again and brings you the pop music and bright lights that you loved so much with… Read More »
8.5
May 22, 2012 -
If you like your games with a whole lot of dancing, then there is a MMO that is hoping to take dance games to the next level. Fever Mix uses vibrant 3-D anime graphics to create… Read More »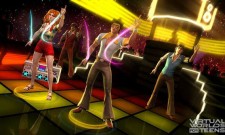 9.2
May 20, 2012 -
Dance Central 3 is one of the most popular dance games out there and a leading dance game franchise. It has beautiful, fluid animations, creative dance routines for beginning dancers and experienced dancers, and the… Read More »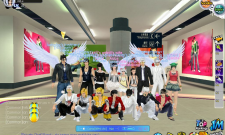 8.6
April 25, 2012 -
What Is HighStreet 5 HighStreet 5 is a free to play online game in which players socialize, dress in the latest fashions and dance together. Players create their own characters and travel around the city… Read More »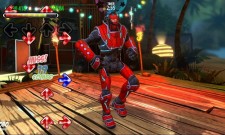 8.0
April 25, 2012 -
What Is Dance Magic Play Station 3 has exclusively released a super unique music game that will pit your dancing abilities against different performers, who will challenge everything from your creative dancing abilities to your… Read More »
Bonus Featured Games

8.1
Virtual world, full of gaming lounges where you can walk around making new friends, interacting and playing mini games.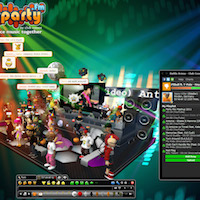 9.2
Explore, Chat, Dance - this virtual world is sooo much fun! Dress up your 3D Avatar. Create and decorate your 3D chat rooms. Play games. Join in!
');/*]]>*/