3D List
Here is a list of all virtual worlds that are 3D (Three-Dimensional). You will find 3D Pet Games here as well. Choose a game that you like and enjoy your Virtual Life!
9.3
September 10, 2017 -
One of the biggest games in the history of gaming, Minecraft is a name just about everyone knows. It is about building, designing, fighting, community, and exploring. It is about a massive world that you… Read More »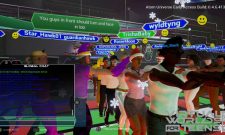 6.8
September 6, 2017 -
There is no better place to turn for entertainment and socialization than Atom Universe. It is, primarily, a social game. It is a game for you to chat and make friends, and for you to… Read More »
8.8
September 6, 2017 -
Fans of Minecraft, who want something a little different, will appreciate Creativerse. It takes heavily from the game in a lot of ways, with graphics and gameplay resembling the popular title, but it makes it… Read More »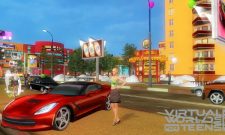 5.0
September 6, 2017 -
Chat, meet friends, play games, and relax in Avatarika. Countless activities are available to you in this massive world, as well as nearly unlimited options for meeting new people. Make friends, own an island, or… Read More »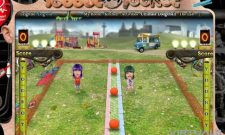 4.0
September 5, 2017 -
Yoobot Vs Yoonot is a fun little game that teaches about health and that keeps you entertained. You do not even realize it has lessons as you play it, which is the beautiful thing. It… Read More »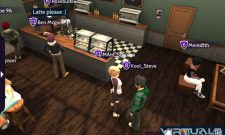 7.2
September 3, 2017 -
A social game unlike any other, Avakin Life gives you a unique and exciting experience. It has a lot of what you would imagine from these types of games, like social features and customization, but… Read More »
6.0
September 3, 2017 -
With VR comes some amazing games, and SurrealVR is just one example of this. It gives you unbelievable experiences and adventures, allowing you to play alongside friends new and old. Chat, draw, play basketball, and… Read More »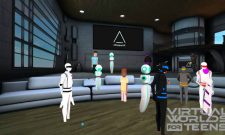 8.9
September 2, 2017 -
Social games have found new life in VR, and AltspaceVR is one of the best examples of this. Here, you can chat, attend events, and do pretty much everything. It is a massive game that… Read More »
9.6
August 30, 2017 -
One of the best social games out there, Rec Room has something for everyone. From chatting with friends to playing massive multiplayer games, it is everything you want a social game. With its VR compatibility,… Read More »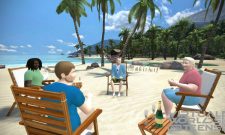 8.7
August 29, 2017 -
vTime is simple, but it does VR socialization right. One of the first and biggest names in VR social games, it offers an expansive, approachable, and engaging world to explore and meet people. As long… Read More »
Bonus Featured Games

8.1
Virtual world, full of gaming lounges where you can walk around making new friends, interacting and playing mini games.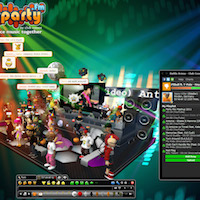 9.2
Explore, Chat, Dance - this virtual world is sooo much fun! Dress up your 3D Avatar. Create and decorate your 3D chat rooms. Play games. Join in!
');/*]]>*/