If you love animals and playing games, ZooMumba has created a great combination of both worlds. You will be taking care of the animals, and of course the visitors who are coming to your zoo. Like the name of the game says, you will be controlling, organizing, and supervising the ins and outs of a zoo!
Starting out you are going to be creating the zoo. This means you are going to have the ability to create it the way you want, from the type of animals and habitats that people are able to come see, to the layout and how each animal is positioned. Do you want to follow the general layout of real life zoo's, maybe you have a favorite zoo you want to recreate? Maybe you want to have the apes in one area, bears in another. Of course, you can always get unique and mix it up so they are all over the place too, it's all up to you!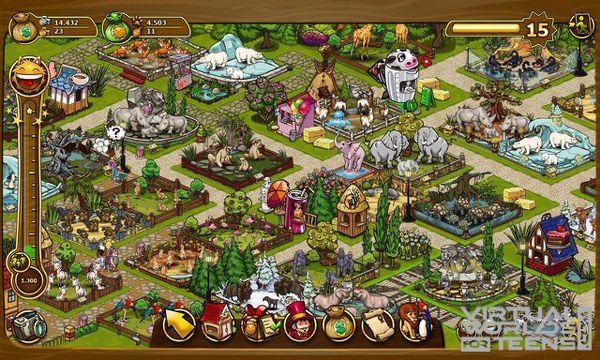 Populating the zoo with exotic animals is another part of the fun, as you will have many options to choose from in this zoo simulation game. You will have to ensure both animals and visitors are well taken care of to ensure growth of the zoo and profits.
As your zoo becomes popular and you start to expand, and gain more revenue, you will be able to add more decoration, attractions for people to enjoy and refreshment booths to keep them in the zoo longer. The more you play, the more you expand your zoo and bring more for people to do. When starting out you will have a plane, empty zoo, but this will quickly change depending on how you manage it.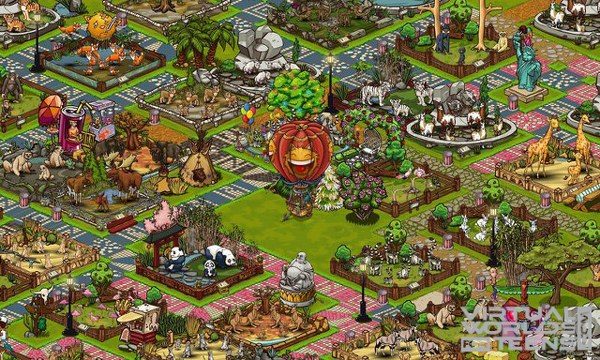 Management skills is another fun aspect to these type of simulation games. Your skills in managing a business comes into play and determines if you are successful or if the business, in this case a zoo, goes under! Do you have the skills needed to keep everyone happy, while earning revenue and profits to continue the expansion?
To ensure animals are well taken care of, you will need to feed them when hungry, bath them to make sure they stay clean and healthy, and of course providing the proper attention and care. When animals are happy, it makes breeding them possible, giving you baby animals that people love to come see!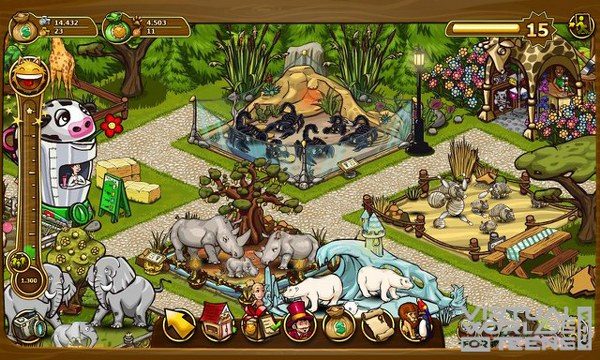 For more screenshots, click here.
It is just important to give people what they want to ensure they continue coming back over and over. This means updating, and updating takes cash. You will collect cash from the entrance gates, and various booths and habitats. Watch the ratings with the Zoo-O-Meter to make sure people are happy! Upgrading, exchanging habitats and keeping gate fees affordable are all factors that can play with your success.
Watch more videos on their YouTube channel: ZooMumba YouTube.
ZooMumba is free to play.
Sooo, did you think this game looks cool? If yes, Like!