NOTE: this game has been discontinued. Find similar games here: Pet Worlds.
Zombie Pets Game is Much Easier Than You Think
The Zombie Pets game is one of the most straightforward and easy game for beginners. All guidelines needed to play this game can be learnt through the basic tutorials that the game offers.
If you love zombie pets, this game is made for you. Spend hours at a go, throwing hard objects like bottles and bricks, giving electric shock, setting your Zombie Pets on fire. You can also poke your pet with a cattle prod to get more points. Each of these actions are rewarded with toys, level growth and more games.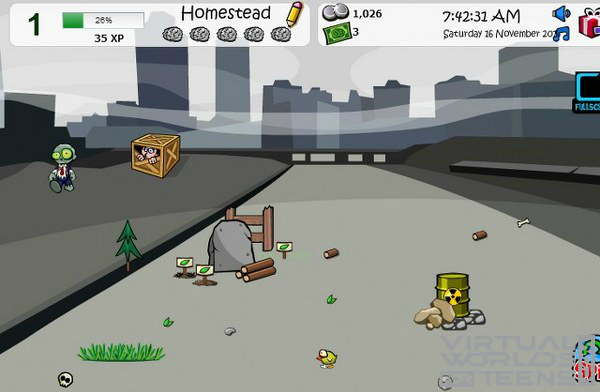 What is the Game All About?
A zombie infection has spread in the town of Pet Zombies, leaving several hundreds of them hurt zombies in need of care and attention. You can reanimate or bring back to life jocks, clowns, waitresses and even nerds. This can be done by making a selection, and unlocking the other characters in the game before you can use them. The game begins with reanimating undead zombies, and dressing them up in a character of the player's choice. This Zombie pet then can be petted, played with, fed, and bathed, things you do with any pet at home.
This game also allows players to torture their zombie pets. Yes, you heard it right. You get points and rewards for torturing the pets too. You can shock, burn, and even prod these zombies every time they pick their noses or lick their arms!
How to Earn More Points?
A perfect way to earn more points in this game is to find ways to torture the zombie pets. Find the full-size mirror with a bell. Lure your zombie pet with the bell, and hit your pet with this mirror to get rewards. Now is that not fun? One thing to remember is that if you do not hit your Zombie Pet with the mirror option after having lured it, the pet may tend to attack back or break the mirror.
You can also tease these zombies that aren't too bright with tennis balls, and laser beams. Remember that you get points for both torture and caring. So do not hesitate to find new ways in the game to torture the zombies to advance into higher levels.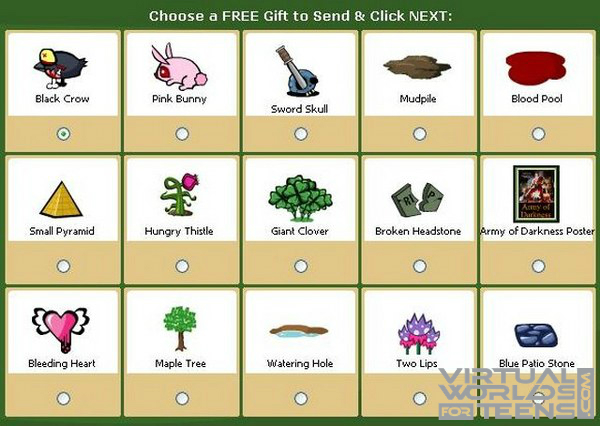 For more screenshots, click here.
The breaking of the mirror can cause storm cloud raining. And if your pet gets drenched, you can use a towel to dry him up! Rewards for drying him up too!! The Zombie Pets game always rewards you for the care that you show to your tiny pets.
This game also allows you to create your own custom pet.  What's more? You can also share your custom pets with your friends on Facebook.
Zombie Pets – Facebook is free to play.
More Games Like Zombie Pets - Facebook
NOTE: this game has been discontinued. Find similar games here: Pet Worlds.
Sooo, did you think this game looks cool? If yes, Like!