When you have an insatiable love for the dead, and you love simulation gameplay, then you are not alone! Zombie Castaways has become a popular simulation app on mobile devices everywhere, with more than 70 million people playing worldwide. Unlike other simulation games available on the mobile markets, Zombie Castaways provides a whopping 15 various languages to choose from.
For those who enjoy a good storyline behind their zombie filled interaction, you will not be left out. This one follows a zombie, who is friendly by the way and not the extremely aggressive type, falls in love with this girl. He desires to be with her, but she is human and he is not. However, he gets the idea of going on a mission to become human again, and sets off on an adventure to do just that.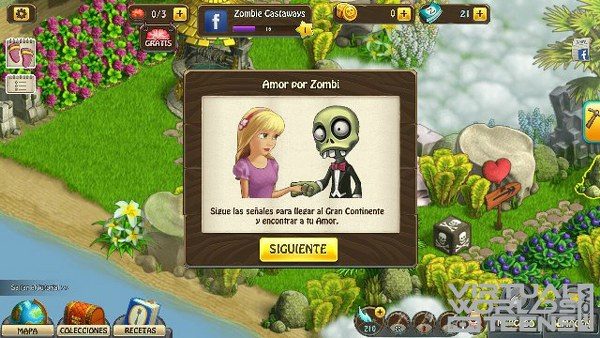 After learning that there is a way to become human again, with Zombium, the friendly love struck zombie must locate this element. You will take on the role of this zombie as you travel through the world in search of Zombium, but can you find it? There will be many challenge along the way that will keep you busy and having fun. There are many other zombies in the world though, along with various animals, and funny characters that you will come across.
If you have what it takes to navigate the islands and explore for the clues in the vast world, you may be able to discover the Zombie secret of Zombium! There are many activities that you will need to complete prior to finding the ultimate element to once again become human, allowing the relationship with the girl to be a possibility.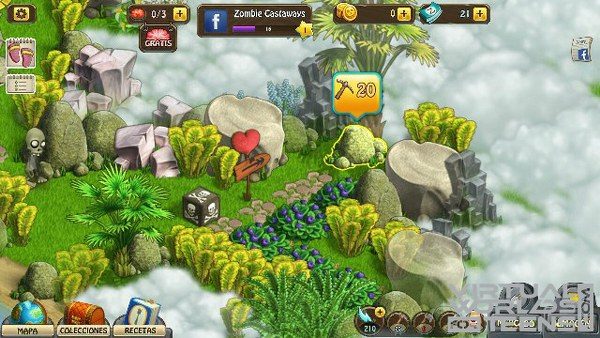 You are going to be growing various things, but not all the plants are flowers and fruit, some will be rather unusual. These will provide you with the ingredients required for trying and testing various recipes, in hopes of cooking up some Zombium if you have the ability.
You are going to also have the tasks of decorating the island along your adventure, while constructing buildings of various types, some are even world famous and there are and endless amount of tasks that you will have. The fun is about to begin, and new things occur around every corner of the island when you are a zombie trying to once again be human, all in the name of love for a girl!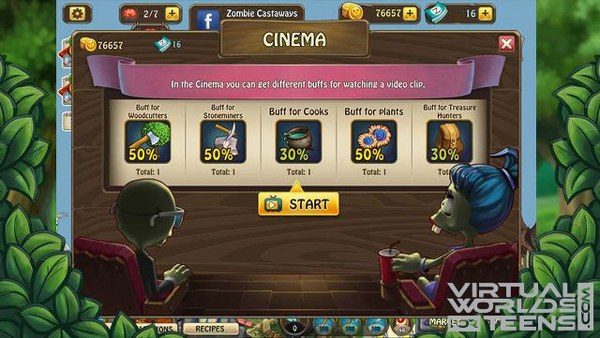 For more screenshots, click here.
You will also find various zombie-workers along the way, that assist you in clearing out the island, building towns, and much more. You are also going to have the chance to travel to other islands to find new treasures and it all gets you one step closer to being human again.
Watch more videos on their YouTube channel: Zombie Castaways YouTube.
Zombie Castaways is free to play.
Sooo, did you think this game looks cool? If yes, Like!