NOTE: this game has been discontinued. Find similar games here: Simulations.
Yoobot Vs Yoonot is a fun little game that teaches about health and that keeps you entertained. You do not even realize it has lessons as you play it, which is the beautiful thing. It is educational and entertaining, and you will find yourself wanting to play it for a long time. Personalization and mini games, and a goal to complete, all make this a game you just want to play. Even if you do everything you can, there is always the desire to come back and do more all of the time. You want to gain the most from this little world.
You will have simple beginnings. You are going to have to create your Yoobot, the little bot that you play as in the game. You can make it look however you want it to look and you can name it whatever you want to name it. Personalization is up to you. You can always go back into your room and change these things later on if you would like.
Speaking of your room, you can personalize that, too. Choose from the preset options or customize it with the items of your choosing. You can make your room everything you want it to be. Make it match your Yoobot or make it something extraordinary and odd. You can do what you like with it because it is yours. All of the power here is in your hands.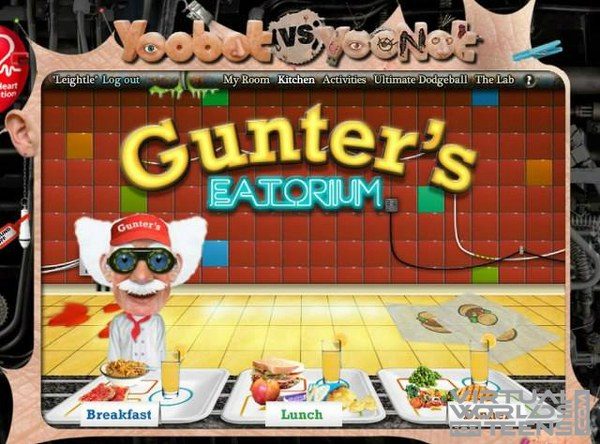 Before going out to play games, you are going to have to plan what you eat and do for the day. This is where the education of Yoobot Vs Yoonot comes into play. You will have to choose your meals and activities before you can do anything, and each of the options is important. The meals are probably the most important part of the game, as they can determine your health. You will want to choose the healthiest foods in order to have a healthier Yoobot. The healthier your Yoobot, the better you are going to do at dodgeball, but we will get to that later.
The activities are important, too. The activities and games are either automatic or manual, depending on your choices. Either the game will finish them for you or you can go ahead and do them yourself. With so many games available, like a dancing game, you will want to try out all of them.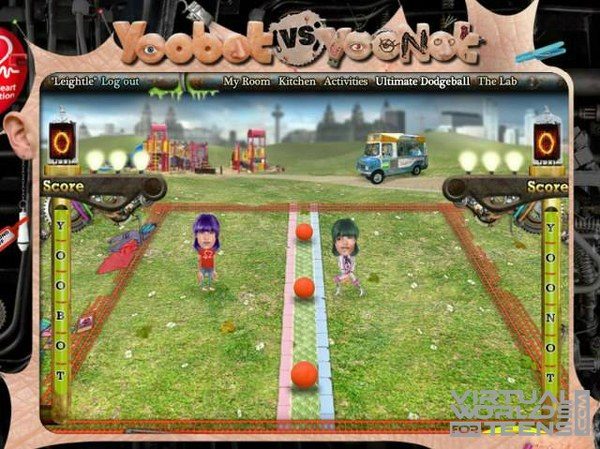 For more screenshots, click here.
Now, to the dodgeball. The big draw of the game is the dodgeball arena, where you are going to play against your Yoonot. Yoonot is your evil twin and you will want to win in dodgeball so that you can trash it. To win, though, you have to be healthier. You have to choose the right options so that you can score 3 first, allowing you to trash the Yoonot. Your above choices are important for this reason.
With choices about your health mattering so much and the entertainment of the game itself, everyone can love Yoobot Vs Yoonot. Educational and exciting, you do not even realize you are learning while you play.
There are lots of things to do in Yoobot and trashing the YooNots is entertaining. Being able to change anything you want for free is also very nice, giving that refreshing personal touch to everything.
Yoobot Vs Yoonot is free to play.
NOTE: this game has been discontinued. Find similar games here: Simulations.
Sooo, did you think this game looks cool? If yes, Like!