Worlize is a 2D social gaming platform as well as a chat platform for many social networks such as Facebook, MySpace, Twitter, and OpenSocial. You will love the feasibility of interaction in this game along with creating your own world and playing seamlessly.
You can also invite people to join you through Twitter or Facebook. What's more, you are even allowed to upload a YouTube clip! For your avatar you can your webcam and be your own avatar. Isn't that just so cool?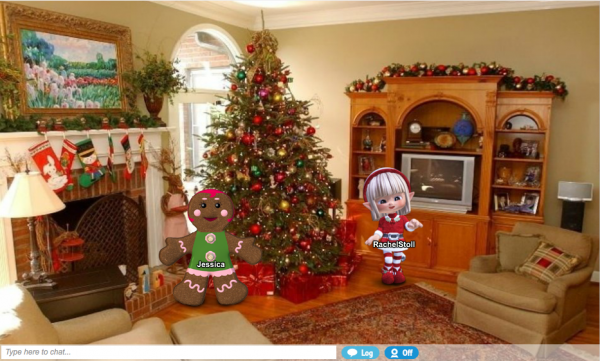 The Chat Now badge is the brand new addition to this game and you can add it in your blog. When someone clicks on this badge  they will reach the entrance room of the world you created. The badge will also show how many people are in your world.
You have numerous features to play around with:
You can upload anything you want.
You can use any photo or image in your world.
Customizing your world is easy!
You can even upload more images as avatars, props, and objects.
You can free to contact your friends.
The game is absolutely free and it is a lot of fun!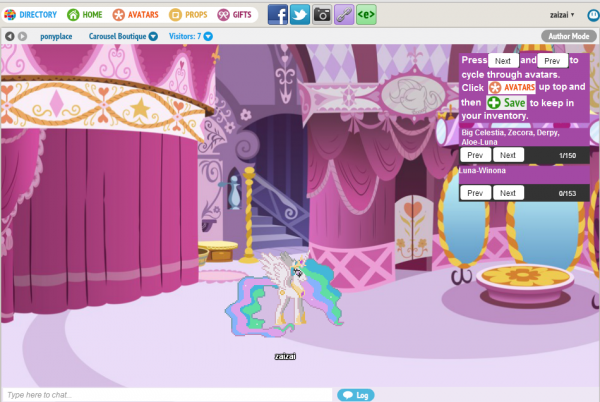 Through Worlize, you can set your creativity loose and come up with great designs for your chat environment. You can choose from three main options offered to you so that you have more control over the activities in each room you own.
1. "No Props"
If you wish to, you can disallow the dropping of props in the room. This will help you because props can be troublesome at times. When you choose the No Props option, any attempt to drop the prop in the room will be simply ignored. Then the user will be reminded that it is not allowed in the room. Also, when they enter the room, they will see the message that no props are allowed so that they are cautious to begin with.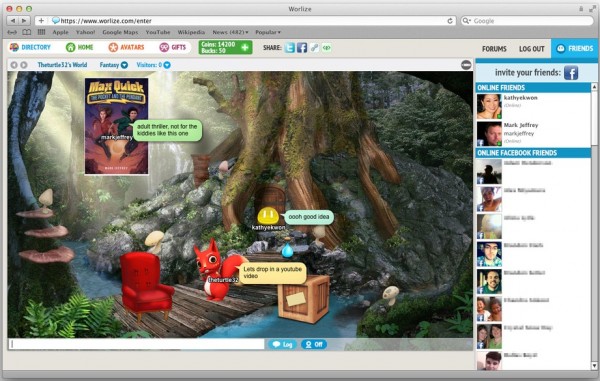 For more screenshots, click here.
2. "No Webcams"
At times they are fun but at other times, webcams are irritating. Also, they are not always appropriate. Thus, you can use the option of not allowing webcams by going to the World Settings options and choosing No Webcams.
3. "No Avatars"
If you don't want avatars in the room and want only webcam chat, you can do that too.
Worlize is free to play.
Sooo, did you think this game looks cool? If yes, Like!