NOTE: this game has been discontinued. Find similar games here: Social Worlds.
Lovers of WoozWorld will go simply gaga over the secret marketplace that just came out. Except it's not so much a secret anymore, now is it?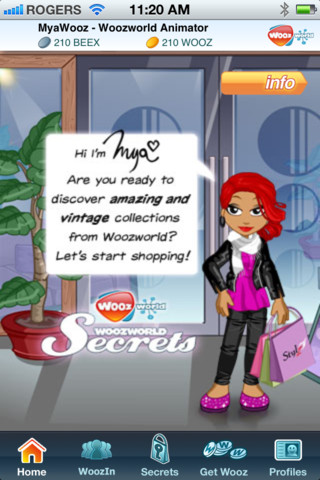 Let's start with WoozWorld itself. Unless you've been living under a rock, you've likely heard about the social virtual world made just for teens, featuring one of the best fashion options and virtual life out there. It's unique and fun – and, keeping the average teen's lack of funds in mind, totally free. You create your own avatar, and then meet up with people from all over the world who are interested in many of the things that you are! Unlike sites geared more towards people your parent's age, there aren't any creepsters here: WoozWorld is totally monitored and safe, keeping maintaining a friendly environment at the top of its list. After you build your own person, you get to create your own virtual space as well. Shoot, make your own business if you want!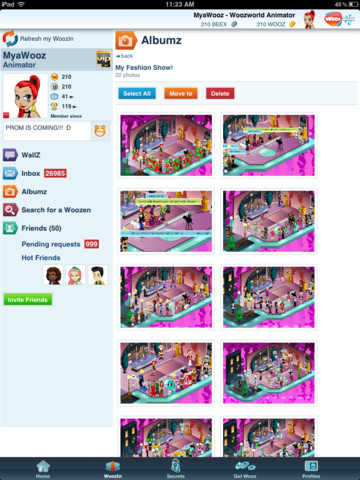 This amazing place lets you find all of the hidden shopping hotspots in WoozWorld, including collections that were never released in the actual game. And this includes all of those fantastic vintage pieces you've been dreaming about, yet could never get your hands on in the main portion. And get this – while you'd think this super-secret store was super expensive, it isn't. you can get amazing pieces for ridiculously low prices. It's like finding a fantastic, one-of-a-kind boutique or thrift shop in real life, tucked away down a road you've passed by a million times!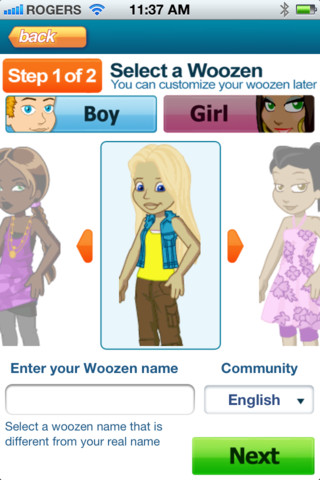 For more screenshots, click here.
Just like WoozWorld, this new secret store collection works on your iPad, iPad Touch, and iPhone. You can get it from the App Store (just search "WoozWorld secrets") and gain access to even more amazing finds and pieces. Check it out today!
WoozWorld Secrets is free to play.
More Games Like WoozWorld Secrets
NOTE: this game has been discontinued. Find similar games here: Social Worlds.
Sooo, did you think this game looks cool? If yes, Like!