Rescue Dinosaur and Create a Wonder Zoo
If you are a game freak, it is most likely that you have come across many pet games and animal games. But Wonder Zoo: Animal and Dinosaur Rescue, developed by GameLoft is a unique one where you have to save the animals from a poacher. And unlike any real life zoo, here in your Wonder Zoo, you can host even a Dinosaur.
You are Also a Chaser, but the Good One
Wonder Zoo: Animal and Dinosaur Rescue is actually a game before game. Though the part of the zoo is the main attraction of this game, there is an episode before you start the zoo. You have to actually acquire the residents of the zoo. They will not come on their own. Neither will anyone gift a Dinosaur to you. On the contrary, to save their lives from the poacher, they will be running for their life.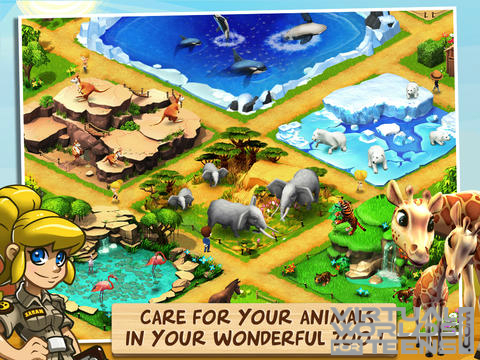 Leaving the forest area, they will move to the plains. But, you are on the task of chasing them and bring back to your zoo. Sounds like you are also a chaser, right? Yes, true but for rescuing them. While the poacher is looking for profit, you simply want to take care of the animals and that is why you have made a complete zoo.
Animals Don't Come Easy
Unlike most other animal and pet games where you can just buy a pet according to your choice, here you have to toil for them. After all these are not your pets. These are wild animals and you are planning them to keep in a zoo. So, it is quite obvious that they will run. Chasing and catching an animal is not enough. You will have to offer bait to finally get the animal. Now the original game starts.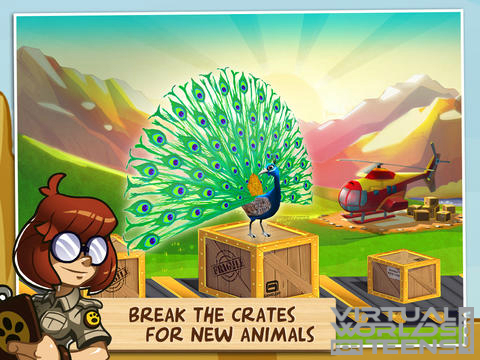 Another way to get animals is to purchase them. You can then place them in your zoo. Buy habitats that are appropriate for your animals. Each habitat can have up to 4 animals, though you can have as many habitats as you want, as long as the size of your zoo can accommodate them. You may also purchase some decors that will make your zoo even more attractive. You will be given the option to expand if your zoo is already full. The maximum level that you can reach is 60. More options will be unlocked every time you increase your level. It also has goals that you may complete to earn experience and rewards. Breeding and crossbreeding animals is also possible.
Feeding and Taking Care
Once you catch an animal, you become the custodian of it. Now its every responsibility is on you. You have to make proper space for the animals in the zoo. Ensuring every possible amenity including proper safety is now your duty. Meanwhile you decorate your zoo to gain more points and breed your animals to populate your zoo. Features like engaging the animals in fun activities are also present in Wonder Zoo: Animal and Dinosaur Rescue.
Expansion
You can always expand your zoo in Wonder Zoo: Animal and Dinosaur Rescue. And this expansion can bring you to the wildest territory. You will be able to host different kinds of animals and cross-breed them to discover newer varieties of animals.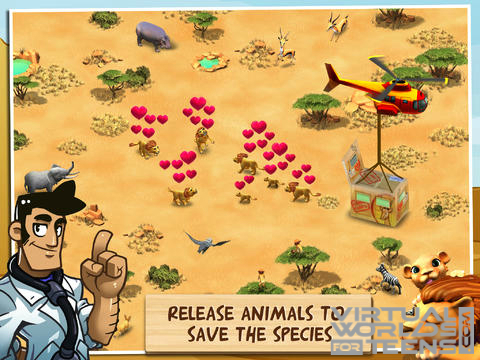 For more screenshots, click here.
The new version of Wonder Zoo: Animal and Dinosaur Rescue comes with an interesting feature. Here there are five animals which will leave the zoo finally to return to wilderness. This feature has made this game more popular as children find it very moving.
Zoo is a favorite place to every child. It is because children love animals. But wild animals are best when they are left in their original habitat. Zoos are for visitors but the animals need proper care and maintenance. Wonder Zoo: Animal and Dinosaur Rescue gives all these idea to a child while he enjoys rescuing big animals from being poached. The game is engaging and interesting as well.
Watch more videos on their YouTube channel: Wonder Zoo: Animal and Dinosaur Rescue on YouTube.
Wonder Zoo: Animal and Dinosaur Rescue is free to play.
Sooo, did you think this game looks cool? If yes, Like!