NOTE: this game has been discontinued. Find similar games here: Simulations.
One of the best things about online games is the fact that you can recreate real-world experiences right in your bedroom, some of which you might never get a chance to do in real life because you're busy doing other awesome stuff. And Wewaii delivers on that. Because as amazing as it would be to build an epic hotel / resort up from nothing, chances are you're going to be too busy in life doing other things. But with Wewaii Hotel Manager, you get to experience it anyway!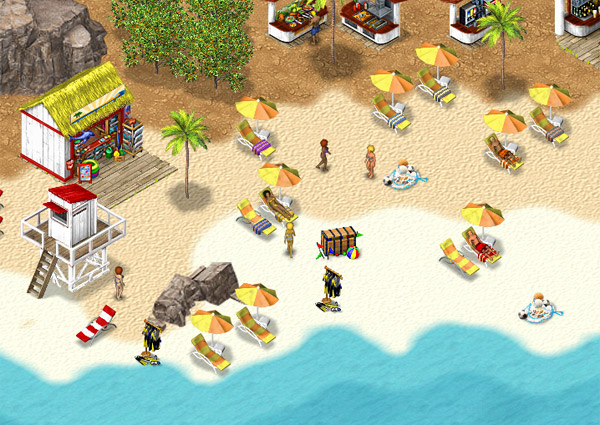 You start out with a garbage dump. Yes, literally a garbage dump. From there, you work on clearing out debris to build, expand, and grow your very own hotel. Throughout everything, you have to keep guests in mind, providing entertainment, those small touches that keep people coming back for more, and handle employee stuff too. After all, you're the boss!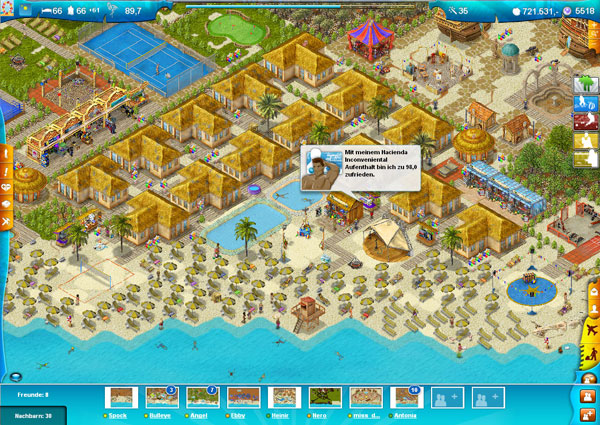 The game is anything but easy: after all, customers are never easy to please! However, you'll continuously get more and more tourists, which will bring in more and more money so that you can make your hotel something amazing! As you expand the hotel, you'll need to expand your employee base as well.
For more screenshots, click here.
All along, you get to personalize everything, from the name of your hotel to what kinds of entertainment it has. It is fun, it's smart, and it lets you create an amazing resort in a beautiful, tropical location, all from your bedroom (or anywhere). Check it out today!
Wewaii is free to play.
NOTE: this game has been discontinued. Find similar games here: Simulations.
Sooo, did you think this game looks cool? If yes, Like!