vTime is simple, but it does VR socialization right. One of the first and biggest names in VR social games, it offers an expansive, approachable, and engaging world to explore and meet people. As long as you have a VR headset and smartphone, you can begin making friends and chatting with others. Go out to space, go on a talk show, show off your photos, or chat anywhere you would like, all in a beautiful VR world. It is one of the most exciting and beautiful VR social games on the market, and certainly one that everyone needs to try.
This game is all about socializing. It is not about mini games or exploring, or doing anything else. It is about making friends, getting current friends to hang out in neat new places, and just chatting. There is nothing else to it, but that is a magical thing. When what you want is socialization, and when you want a good social game, this is what you are after. It is everything you expect of this genre, and it does it all so incredibly well. It gives you something to love and it gives you a massive community to meet, or a place for you and your friends to chill.
Like any social game, you are going to make your avatar. Socialization here is detailed and about you. It is about getting the look that you want for your avatar, whether you want something that looks like you or you prefer to go a little wild with it. You can choose your appearance from a wide selection of clothes, accessories, hairstyles, facial hair, and more. Make your face look like you want it to look, dress up how you prefer, choose all the right colors, and go out into the world. You are ready to meet and chat with others, wherever they are in the real world.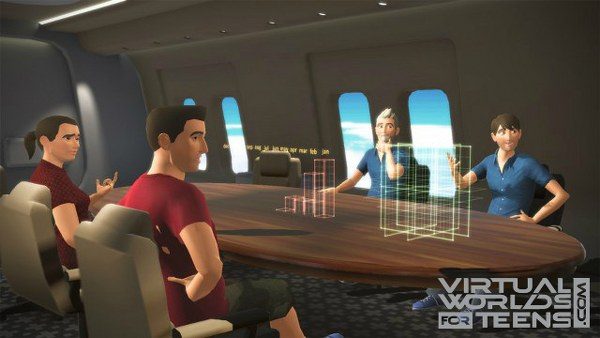 Chatting with people is simple. This is all in VR, virtual reality, so you are going to use a VR headset. Since this is a mobile game, you can use one designed for mobile phones. Several exist, like Samsung's VR headset, and these will make gaming easier. You can also use the Oculus Rift if you have or prefer it. To play, you are just going to open the game and put on the headset, then begin enjoying the world around you. It is all easy and manageable.
There are plenty of worlds and places to chat in vTime. Space, the beach, talk shows, and more are available. You can even set up rooms to check out your photos if you want to show them off. There are nearly endless places for you and your friends to meet up, or to meet others in the game. Anywhere you are in the world, you can chat with people in the rooms and have the time of your life.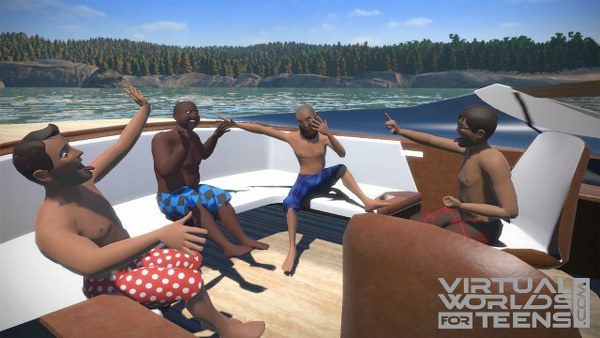 For more screenshots, click here.
vTime is going to give you the best social gaming experience of your life. Take a trip to anywhere in the world with your friends and hang out, all without leaving your room.
If you have a Gear VR or a Google Cardboard and a compatible phone you should most definitely get vTime. Other VR social apps might have more functionality, but vTime offers the most stunning and natural experience. If you don't care much about playing social games or watch videos with your friends but just want to chat in beautiful environments then vTime is for you.
Watch more videos on their YouTube channel: vTime on YouTube.
vTime is free to play.
Sooo, did you think this game looks cool? If yes, Like!