Virtual Families is a game that is very similar to the Sims. In this game you get to control a family in a 2 bedroom home complete with a bathroom, kitchen, office, laundry room, living room, workshop and garden. You get to control the family and also select various options as you play the game.
Virtual families starts when you adopt a character either male or female. The idea of the game is to create a family that helps this new child to grow up. You can also start as an older character for a jumpstart on starting your own family with your own kids.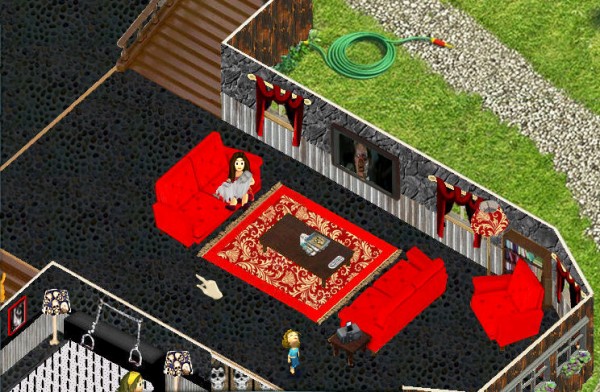 The game lets you make a family however you would like it. With the option for single parents and non traditional families you can create whatever style of family you want or the style of family that best suits your own family situation.
When you create your character for the first time you can also pick from personality options. These options include your likes and dislikes, your occupation, appearance, and your opinion on future kids. You really can customize your character to be just like you or to be a different type of personality that might be fun to play.
Throughout the course of the game you can build new relationships with other sims, start romantic relationships, watch children grow, have your own kids and earn money. You need to be responsible for your house and also work to keep the people in your sim family happy so that they can all get along and continue to live together.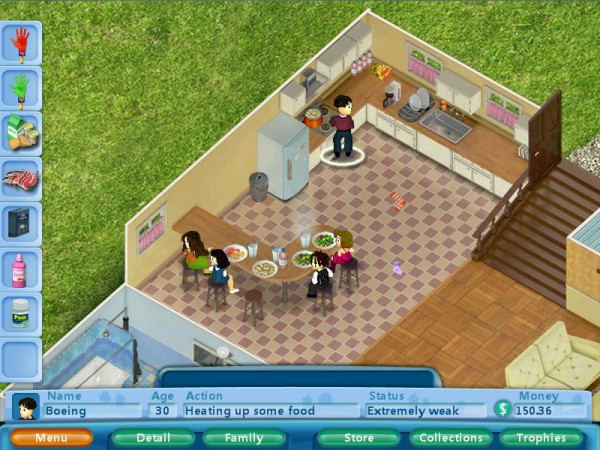 You may get a number of marriage proposals throughout the course of the game from other simulated characters and this is where another fun aspect comes into play. When you are picking a potential partner it is very important to consider how well they will match up with your character. Some simulated characters will come with well paying jobs that can help you to take care of your home and provide for your family, but they may not be compatible with your character which can lead to a lot of fighting.
As you continue on in the game and if you have children you have the option to play as the next generation and to give your kids your home. Comparing with your friends to see how many generations that you can build in the same game can be a lot of fun and offer some great competition in the game. Comparing homes and the upgrades that you make to your homes can also be a lot of fun as there are a number of big customization options that you can select from to make your house unique.
For more screenshots, click here.
If you are a fan of the sim genre or want to know what it might take to take care of a whole household, Virtual families is a great game that you can get into. It is a lot less expensive than playing a game like the sims and it is amazing the families that you can create in this game.
You should also look into Babysitting and Baby Boom, if you are interested in games where you take care of babies. It is guaranteed extra fun like Virtual Families.
Watch more videos on their YouTube channel: Virtual Families on YouTube.
Sooo, did you think this game looks cool? If yes, Like!