NOTE: this game has been discontinued. Find similar games here: Social Worlds.
Based on the adorable children's show, Tiny Planets sends you to a world where you can explore, use your imagination, and meet new people. It is a large and exciting game that is perfect for fans of the show and anyone who wants to get their mind working. With all that it has to offer the residents of this spectacular universe, boredom is not going to happen. You can get into it, building up your very own garden until it looks perfect. As you improve yourself in game, you can even make a few small changes to yourself. Edit your appearance and your world, making it all fit you completely.
The award winning television show that Tiny Planets is based on transports you to the universe of Bing and Bong. While one is more curious and intelligent, the other is more fun loving and playful. They are good friends, travelling their tiny universe together to see what it holds.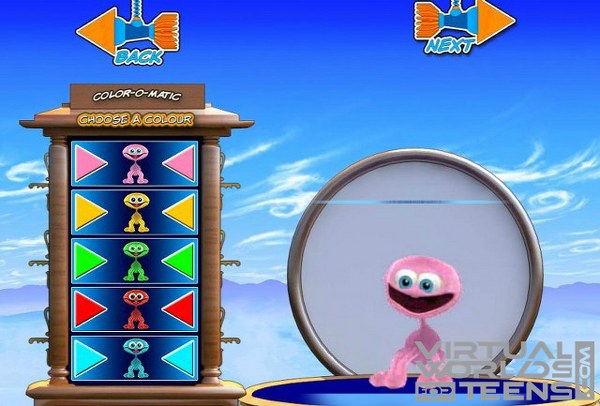 On each journey, they, along with the viewer, learn something new while making friends. It is this idea and this general way of playing that you can expect out of the game. Make friends, learn something new, and see what your imagination can bring to life.
Your imagination is going to play in the world of Tiny Planets, where you have your own personal garden. Fill it up with machines and buildings and great, big things, and all while making it your own and having fun. Watch as it grows and develops, turning into your imagination patch where all that you love in this game exists. Continue to add and add until there is nothing left for you to do besides explore and meet others. Of course, with so much to do and add, you will not have to worry about reaching those limits any time soon.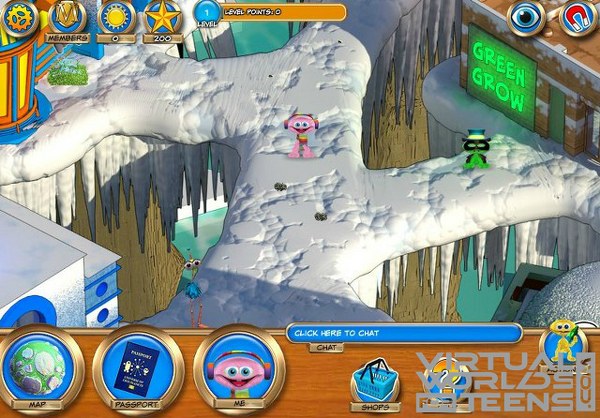 As you improve yourself in game, you have the chance to change your appearance. While you are starting as a simple little fuzzy friend, you are going to be able to change your color and general appearance as you do more. Change the color of your fuzz and eyes, as well as what you are wearing.
There is a large selection to make sure that you can personalize your character fully. It is easy to do and having these goals will keep you going. It is not difficult to get to this point, where you can personalize yourself, so you do not have to worry about any problems.
For more screenshots, click here.
You are not alone in Tiny Planets. This is a world full of other players, all with their own gardens and desire to have fun. You can speak to them somewhat, adding in some excitement and socialization.
You should know that the socialization here is filtered to ensure that none of the younger players have to worry about bad language. Between playing games and taking quizzes, go meet some of the other residents and what they have done or what they have to say. You may make a few friends along the way.
Watch more videos on their YouTube channel: Tiny Planets on YouTube.
Tiny Planets is free to play.
NOTE: this game has been discontinued. Find similar games here: Social Worlds.
Sooo, did you think this game looks cool? If yes, Like!