NOTE: this game has been discontinued. Find similar games here: Social Worlds and Simulations.
The Ville is a simulation game that is determined to make you happy. By you, of course, what is meant is your character. You are going to be giving your character everything that he or she needs to be happy, and it is relatively simple to do. If you are a fan of The Sims, you likely know how this is going to go down.
You are going to start off in a new town, unsure of what to do, and then you are going to start building a life. During this process, you are going to make friends, make enemies, complete tasks, make money, and become better as a whole. What makes this different, however, is the fact that it is a FaceBook game, adding more joy and options to everything that you do.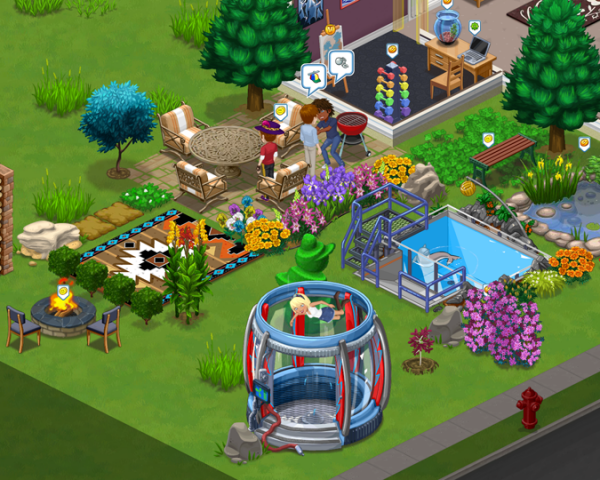 When you first play The Ville, you are going to be starting out life as someone who is new to a virtual town. You are going to be in a brand new home, starting life as your own Zynga character. In the beginning, you are going to have new neighbors coming by to greet you. These neighbors are going to help you throughout the game to make sure that you know what you are doing, as well as give you various tasks to help you continue and be successful. Talk to them, make friends, and learn more about the game.
Of course, this is more than just about socializing. Yes, that is part of it, but it is far from all there is. You are going to be getting a job, earning money, building up your home, and even doing the normal tasks of everyday life, like going to the bathroom. Doing all of this helps to increase your happiness, which is the main point of this game. When your happiness is full, you are successful and able to do what you want to do.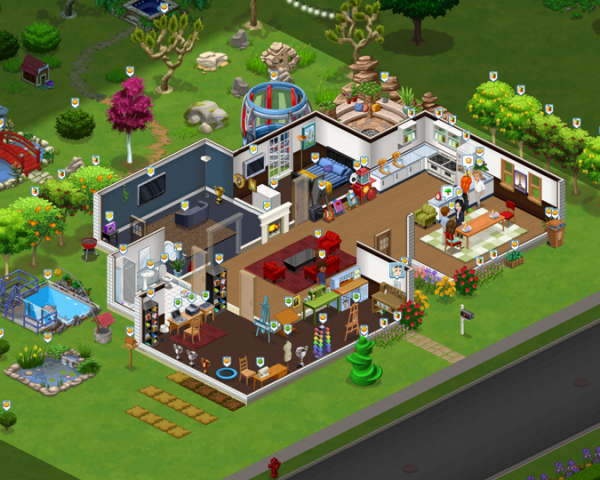 If all of this sounds familiar, it is likely because you have played The Sims before. Yes, they are very similar, but not entirely. Many parts of the game will remind you quite a bit of this popular game, like the speech bubbles and made up language, but there are some unique parts to it.
If you are interested in getting into these types of games or if you are looking for a more casual version of The Sims, this is a great option. It has enough similarities so that you can feel as if you are playing almost the same game while the differences help to give you a brand new experience.
For more screenshots, click here.
For any fan of simulation games and casual gaming, this is one to try out. Being on FaceBook, you will be able to play alongside your other friends and have a great time with them. What makes The Ville much better than other games, however, is the fact that it can be played alone and it does not pester you to fill your feed with its updates all of the time. You can keep the gaming fun within the game and with your other playing friends.
The Ville is free to play.
NOTE: this game has been discontinued. Find similar games here: Social Worlds and Simulations.
Sooo, did you think this game looks cool? If yes, Like!