If you think animals are cute, then Tap Pet Hotel is definitely your pick. In this iPhone and iPad friendly game designed by Pocket Gems, you become a hotelier with a difference. Your swanky hotel is only made for cute pets that enter the door of your hotel only to live happily ever after.
Be a Perfect Host
First, make room for your guests. From the list of guests including penguin, mouse, turtle, retriever and others pick up your favorite ones and start building rooms for them in your hotel. It will give you a real-life experience as rooms will not be built in a wink as you click a button. You will get the pleasure of witnessing your pets' rooms to be built up step by step in front of your eyes. After a room is built up, it will give you a coin as room-rent. Collect it at once.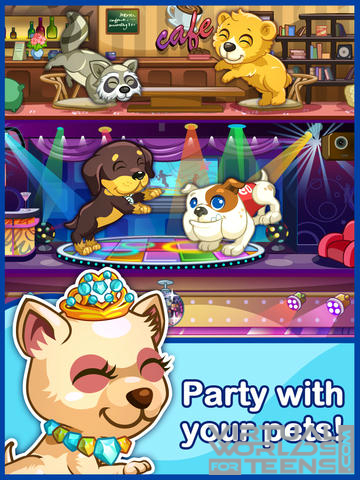 Play with Your Guests
Tap Pet Hotel will not allow you to be a grumpy hotel manager. Instead, like a caring hotelier you will have to play with the pets. As in a real hotel, there are conference halls, gymnasium, garden and other areas for chilling out; you have to design your hotel in the same way. Build up some fun rooms where your pets will take a bath, feed the younger ones and even breed. Yes, your guests have come almost forever and you can experiment in cross breeding. Your hotel might become famous for giving birth to a new species of pet.
Make Money, Save and Expand Your Hotel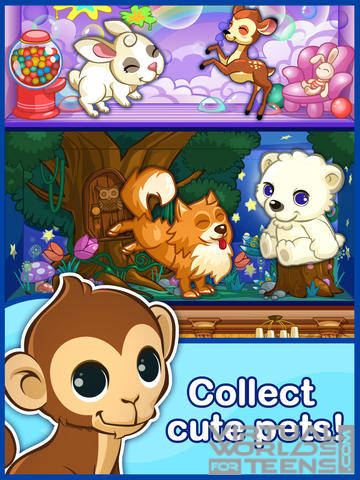 As you proceed in Tap Pet Hotel, you will earn money from various resources. You will get rent from the pets' rooms. The relaxing rooms will also yield some money. Keep your hotel clean to earn additional points. Save and lay out a budget for expansion. As you make new rooms, you will need money. So don't splurge. Dog treats are the currency of Tap Pet Hotel. If you want, you can buy these treats by real money.
Upgrade Your Hotel and Socialize
Don't you want to upgrade your hotel so that you become the father of the cutest pets of the world? For this purpose, you must decorate your hotel and think of something innovative always. Link the rooms, cheer up the pets, celebrate, visit to neighboring hotels, socialize and in one word, just enjoy.  As you become an experienced hotelier and as your budget increases, start hiring assistants like cleaner and vet for better service to the guests.
For more screenshots, click here.
Verdict
Tap Pet Hotel triggers your imagination. It is absolutely your hotel and you can do whatever you want to do with the pets. As you start the venture, you learn to take more responsibility with so many pets in your hotel to look after within your limited budget. It is a playful engagement which entertains you and at the same time matures you. You start understanding the importance of planning and budgeting, which were almost aliens to you even a few days back, before you became an hotelier.
Watch more videos on their YouTube channel: Tap Pet Hotel on YouTube.
Tap Pet Hotel is free to play.
Sooo, did you think this game looks cool? If yes, Like!