Super Hero Squad Online focuses on life in Super Hero City and the lives of the many super heroes who live there. From Iron Man to Hulk to the members of the Fantastic Four and more, you can find plenty of them around. What is even better is that you can actually play as these heroes.
It is your job to choose one and save the innocent people of your peaceful city from the evil and destructive villains who threaten it. You can even do this while interacting with other players. There is a chat option available so that you can make friends and have more fun while you are protecting an entire city.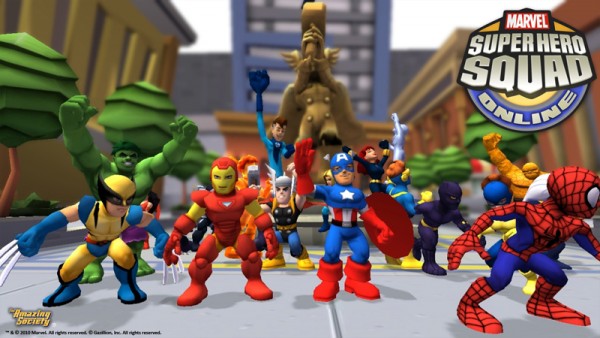 Deadpool, Captain America, Human Torch, Iron Man, and Spider-Man are just a few of the options available to you. There are many more, and you just have to look at the massive number of heroes within the Marvel universe to get an idea of how many. These are the characters available to you and you can choose any to use when you save the world. You will be able to run around as them and protect innocent civilians, which is just a normal and everyday task for some of the greatest super heroes who have ever existed.
The powers that you have change from hero to hero, as you might expect. Captain America has his strength and shield, Iron Man has his suit of weapons and toys, and Spider-Man is his web-slinging self. They are each different and they each offer what you would expect. This makes it possible for you to choose the super hero who offers the powers that you like. During the game, you will be able to move around and fight as them, doing what you enjoy.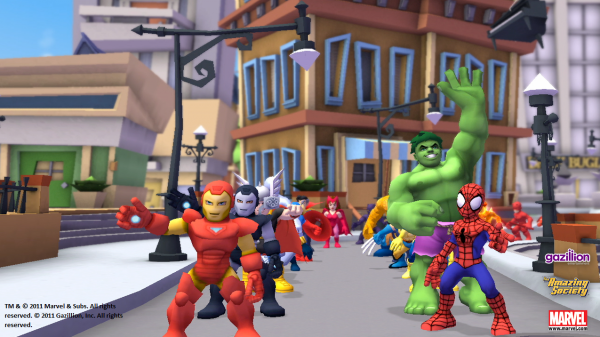 When you have chosen the super hero that you like the most, you are going to be moving around Super Hero City and saving it from villains. Whether you are fighting Dr. Doom or Red Skull, you will be helping to stop them from harming the innocent civilians.
There are many others out there, like Loki and Magneto, so you can find and fight your favourite villains with your favourite heroes. You can even find your chosen hero's nemesis and fight it out with them, showing them who is truly better.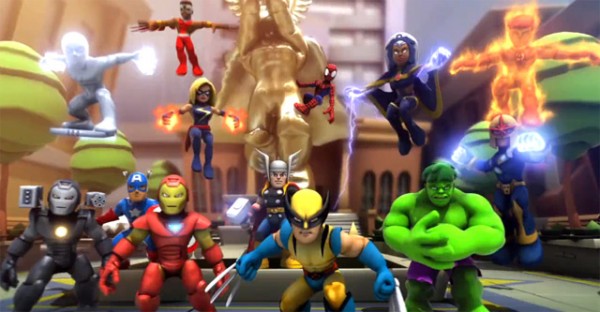 For more screenshots, click here.
There is a chat function with Super Hero Squad Online and you can make friends. For younger players, there is the restricted chat so that there are fewer dangers and there is a greater focus on the game rather than the other players.
The appearance of the game matches its cartoon counterpart. It is cute, small, and entertaining. You are not going to be bored while playing it and you will be able to enjoy everything that you see. The characters may be smaller and less defined than their comic book versions, but it is true to the Super Hero Squad cartoon and it is perfect for a children's game. Overall, this is a highly entertaining game that everyone of all ages can love.
Watch more videos on their YouTube channel: Super Hero Squad Online on YouTube.
Super Hero Squad Online is free to play.
Play Super Hero Squad Online NowMore Games Like Super Hero Squad Online
Sooo, did you think this game looks cool? If yes, Like!