Summer Found Me has you playing as Iris, a girl ready to confess her love to Alden before he leaves for college. While this may seem straightforward, it is far from that. This is a visual, interactive novel that has you playing out her story as if it is a fairytale, mostly because it kind of is one. You will be going through love and a torn heart, finding relationships in strange places, and trying to make a decision that will change her life. Since this is still an interactive novel, you will get to read and play at the same time. You have the interesting and captivating story of a novel with the excitement of a game. With its multiple endings, you can even replay this game several times to see each of them.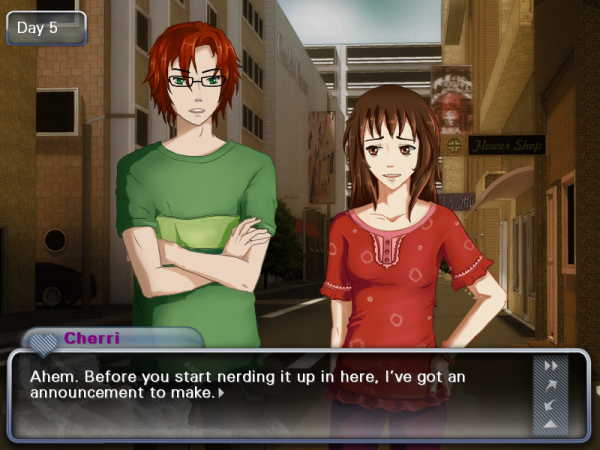 Iris has had a crush on Alden for two years. During these two years, she has never told him how she feels. It is not until the moment that he is about to leave for college does she feel the desire to speak up. The only problem here is that her heart becomes torn in three different ways. There is here original crush, her best friend, and her annoying neighbour. Which one she loves is up to you, and you alone. You will be playing through the game, seeing as her heart changes directions and guiding it to the way that you feel is right. You will be able to help her find love in the best of places before time runs out
This game reads like a novel because it is one. It is an interactive novel, which means that you are going to be faced with decisions at various points in the story. As you read on and become invested into the story, you will be faced with decisions. These decisions affect the outcome of the story and change what is going to happen next. You will be faced with these decisions several times, making the important decisions on behalf of Iris. This makes the story entirely yours and helps you to have more fun with it.
If you do not like the decisions that you made or your ending, do not worry. There are ten possible endings for Summer Found Me, giving you the opportunity to replay this game however many times you would like to.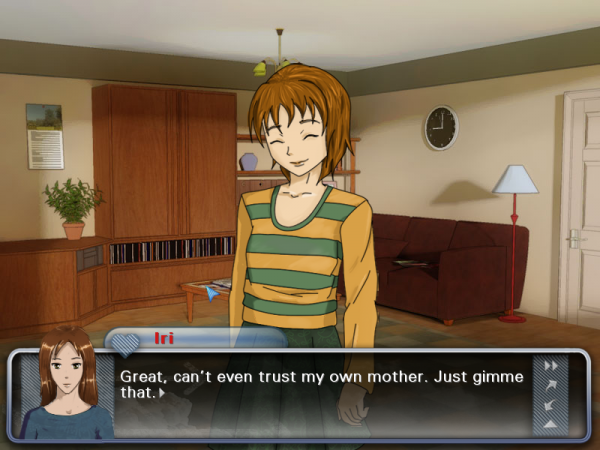 For more screenshots, click here.
You can go through the story, making different choices and finding the ending that you like. Whether you are doing it out of interest or so that you have the ending that you feel is right, it is possible for you to do it.
The game is available for download immediately. If you would like to try out this romance story, you can do so. It is free and you can play it as often as you would like to. With its cute anime style art, appeal to younger audiences, and ability to interest you in the world of these characters, there is a lot to love about this game and many reasons to play.
Summer Found Me is free to play. For more games like this, check out our list of Flirting Games.
Sooo, did you think this game looks cool? If yes, Like!