NOTE: this game has been discontinued. Find similar games here: Pet Worlds.
What Is Strangelings
You can breed exotic, mystical, magical animals, solve fun puzzles and share images of your pets. It's free to join and extremely addictive! The idea is to raise interactive pets to sell, buy or breed. These animals have a limitless number of traits, colors and personalities. Although they all basically have the same genes passed on to offsprings, they can be very unique unto themselves with a little breeding on your part.
Players are able to buy and sell pets to other breeders through an auction house. This allows for endless possibilities in the genetic pool. A really cool feature is the auction house, it allows participants to cash out their proceeds with real money! How Awesome Is That!
Interact with your pets by giving them names, teaching them tricks and get them to chase their own tails. There are so many interactions, you will never become bored but you will have so much fun.
Share Those Baby Pics
Do you have a favorite Strangeling that has taken sometime to achieve? You can share photos on Facebook! Strangelings can be played on both the web and on your iOS devices!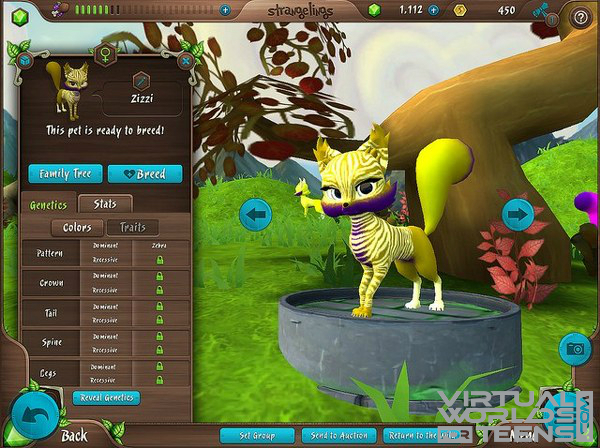 Breed to Perfection
Want to breed the perfect mystical, magical pet? When you play Strangelings, you will discover an amazing 3D pet game where breeding awesome colors and traits for your fantasy pet is just a snap away!
Using the world of augmented reality, show off your fantasy pet on your desktop or anywhere else into your real world environment.
Features
Raise magical creatures within this sumptuous 3D environment Using millions of combinations, breed your perfect pet Create a family tree to track back generations Unlock puzzles for choosing the correct pair in order to reveal hidden traits Listen to amusing and original soundtracks.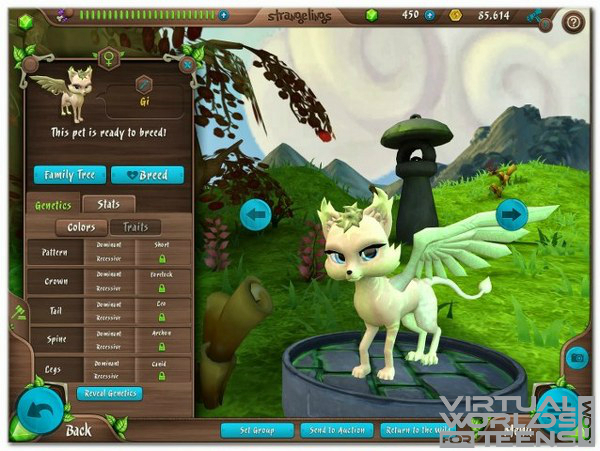 For more screenshots, click here.
Summary
Strangelings does require you to log into your Facebook page. Strangelings will never automatically post anything on your feed. The only posts that will appear are those you choose to show on your wall!
This game is a great deal of fun while you are creatively breeding your perfect, magical, fantastic pets. Build your family of pets and share them with your friends. Strangelings gives you full rein for your creative juices, so have a ball and get to it! It's free — install Strangelings now and have fun!
Strangelings  is free to play.
NOTE: this game has been discontinued. Find similar games here: Pet Worlds.
Sooo, did you think this game looks cool? If yes, Like!