Finally, a dress-up game that features celebrities and lets you design your own clothes! While you may be too old for actual, old fashioned paper dolls, you definitely aren't too old for Stardoll Game!
You start this game, like many others, by making your own personal avatar, known as a Medoll (aptly, of course)! You get to choose between hundreds, yes hundreds, of different facial features, including how long you want her eyelashes to be! Whether you want your avatar to actually look like you, how you've always wanted to look, or even like your favorite celebrity, you can make it happen here!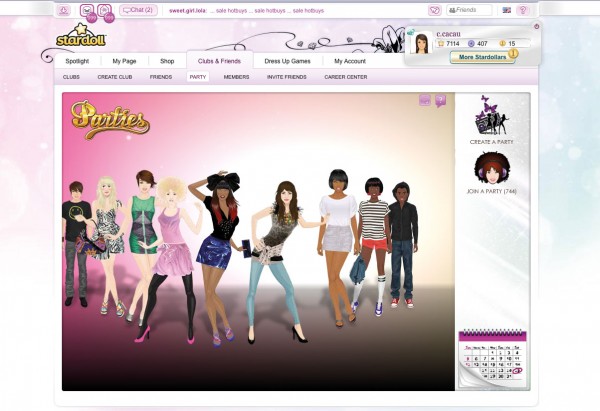 Once you have your basics down, you get to start dressing your avatar up, and just like the epic amount of facial features to choose from, the clothing options here are just as extensive and impressive. And, clothes are often categorized by the top musicians around, including One Direction, Rihanna, and Jordin Sparks. And if that weren't enough, you can design your own pieces as well – so really, anything does go!
For more screenshots, click here.
The more that you participate in the world of Stardoll you'll earn in game currency (Starcoins) to further customise your own doll. It's never hard to find something to buy with Starcoins with the Starplaza offering all sorts of clothes, accessories, makeup and other items.
As you work, you can chat with other community members, making connections, sharing ideas, and comparing different looks!
Fun, amazing options, and definitely the grown up version of a classic childhood pastime, Stardoll is a winner!
Watch more videos on their YouTube channel: Stardoll on YouTube.
Stardoll is free to play.
Sooo, did you think this game looks cool? If yes, Like!